Druids Dream Slot Review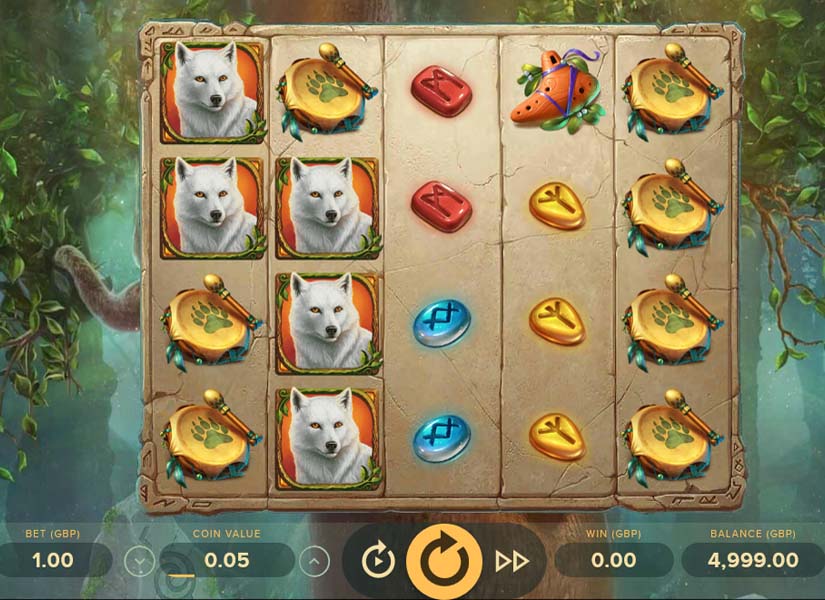 The ancient Pagan religion is still practiced today, with druids the high priests of the faith. Encouraging a respect for the natural world and a spirituality in trees, plants and animals, it's arguably the perfect theme for a peaceful looking slot that will take all your worries away – at least if you win the jackpot. From the highly respected developers at NetEnt who have created other great slots such as Street Fighter 2 and Ozzy Osbourne, have also created Druids Dream – a compact, simple slot with some great winning potential built in.
The game is set across a five reel board, each standing four positions high. This is a relatively standard construction for modern online slots, so there are no surprises here. The game is overlaid against a backdrop of a mystical forest, in keeping with the pagan theme. The aim is to spin the reels to land combinations of three or more matching symbols on any line, with payouts calculated as a multiple of your per spin bet. There are 40 paylines on the board, and if a combination falls on one of them, you're in for a winner.
The symbols are all themed around pagan concepts, with the white wolf, owl, animal skin drum and chattel all the highest paying symbols in the game. They make up the highest paying combinations when you land three or more of a kind on any payline. They are joined by low paying symbols, in this case represented by the coloured runes, blue, green, yellow and red in value order. While these combinations aren't as value, they tend to happen more often, so they can still help towards building up your bankroll.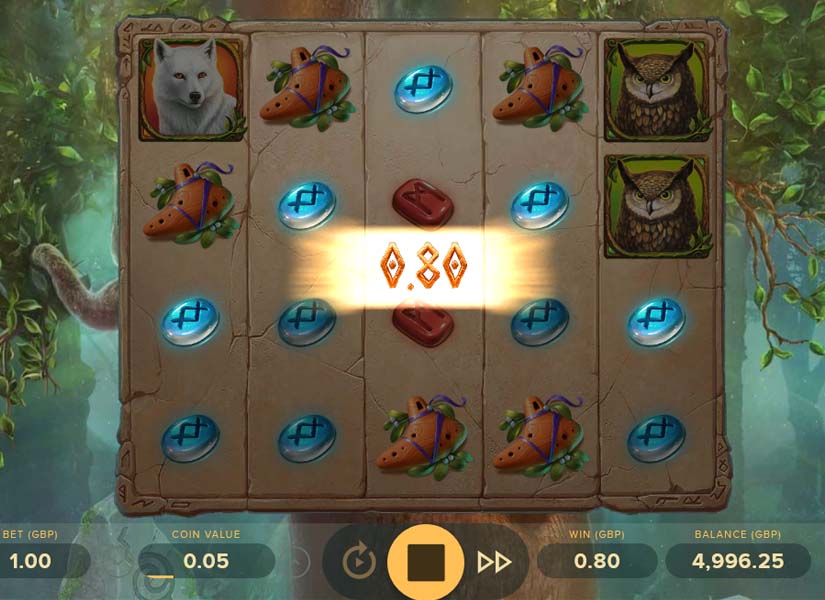 Prizes are determined by the amount of your per spin bet, which is multiplied by the value of your combination. Betting starts at just £0.20 per spin, so you can get a decent session in without a huge budget. For those that like to push slots to their limit, this ranges up as high as £400 per spin, which can deliver some huge wins – especially when you factor in the maximum jackpot, which stands at 5x.
In terms of RTP, you're looking at a 96.00% game. This means the house edge is only 4% on this slot, which compares very strongly to other online and physical slots. The higher the RTP, the better, so in the case you're pretty close to the maximum payout you could possibly hope for.
This, combined with the various different bonus features built in to the game, makes Druids Dream a potentially very lucrative reverie.
Feature Symbols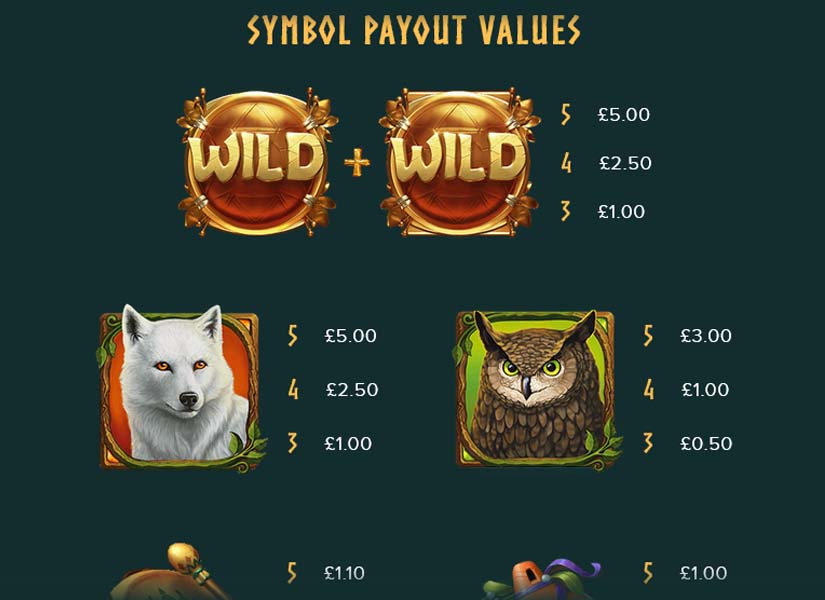 The wild symbol in Druids Dream is the big golden WILD, which falls onto the reels from time to time. This works in the usual way, filling in the gaps to help create paying combinations where otherwise you would have fallen short. Run matching symbols either side of the wild and you're in for a payout based on the value of those symbols. There's also a payout for landing multiple wilds, simply for turning these up on the same spin – land five on screen for the maximum wild bonus pay.
There are three scatter symbols in this game – a male druid, a female druid, and a somewhat aggressive looking golden bear. Never fear – he's definitely an ally when it comes to securing the best possible wins from your board.
Bonuses & Jackpots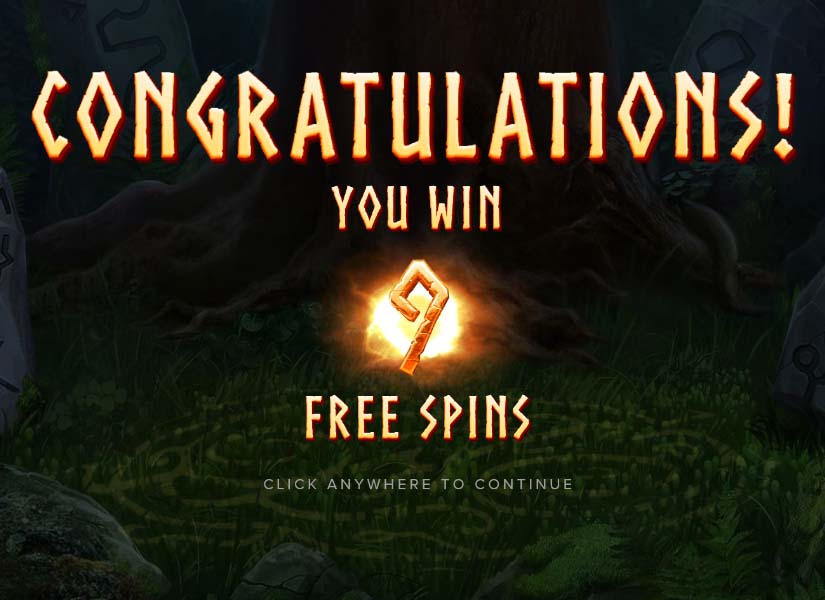 Landing two stacks of symbols with scatters is your key to unlocking the bonus round, a free spins feature with respins. Stacked wilds can fall on the even reels two and four. When a scatter forms part of the stack, you get the opportunity to trigger the free spins round, which allocates six free spins plus an additional spin for every wild remaining. These begin immediately after the triggering spin, and present the opportunity for you to walk away with some big feature wins in the process.
Land a stack of the wilds plus a scatter on reel 3, and you'll also get an instant award of 3 free spins for your trouble.
Play Druids Dream Slot
Druids Dream is the perfect blend of simple, straightforward gameplay and lucrative bonuses. Obviously this game appeals to fans of all things spiritual – but even for those who've never given paganism a second thought, the winning potential alone locked up in these reels is enough of a temptation to give this a spin.
Try it out for yourself today and see if the pagan gods are smiling on you.