For the most part, slots play out on a single, main set of reels. Players place their per spin bets and take their chances, crossing their fingers in hope that the reels land a winning combination. But much of the big money action takes place away from the main reels altogether, courtesy of slots bonuses and free spins rounds.

These are features built in to improve the gameplay experience, as well as providing slots fans with the opportunity for feature wins. But how can you make sure you're playing online slots with the best slots bonuses, and what do you have to do to trigger these bonuses once you start spinning?
How to trigger a bonus on a slot machine?
The vast majority of slots games make these winning combinations from a series of standard value symbols – symbols that are usually styled in the theme of the game, or representations of high cards from a standard pack of playing cards.
But there are also usually a couple of special feature symbols floating around, which can come on to your board when you least expect it. Scatter symbols exist to trigger bonus rounds in slots games. In some cases, landing three or more scatters will net you an instant scatter win. It's usually about unlocking the bonus rounds, and everything that entails, to give you the chance of winning big from your spinning session.

The method of triggering the bonus round very much depends on the slot. In most cases, it's 3 or more scatters anywhere in view on a single spin, but sometimes you might need 5 scatter to trigger the bonus, or a particular number or order or scatters across selected reels. This is one area where game developers have discretion, so it's always worth checking the rules ahead of time to get an idea of how the bonus works.

One thing you can be certain of is that the bonus feature is where some of the biggest wins are to be found. In almost all cases, the bonus features are where players win most of their money, save for landing a jackpot or progressive. And because bonus features crop up more frequently than jackpot wins, it's important you make the most of them when the opportunity presents.
What slots have the best bonuses?
Some slots have better bonuses that others, depending on the game's payout percentage, house edge and volatility. In some cases, the bonuses are simply more fun. But which slots have the best bonuses? We've picked out three of our favourites.
Street Fighter 2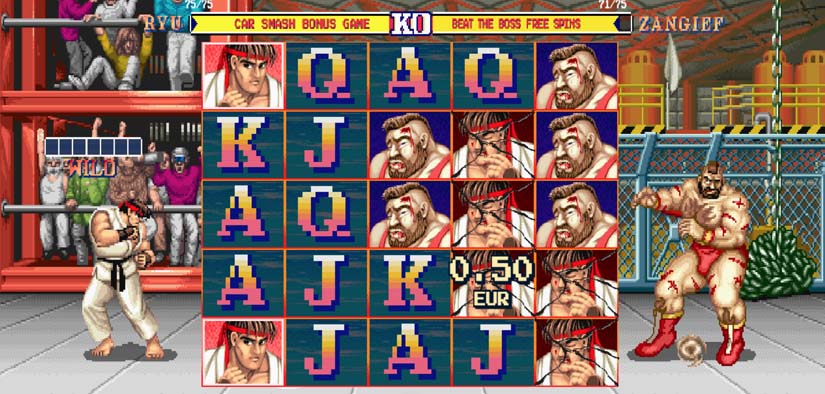 Fans of the Street Fighter 2 arcade original will absolutely love this slot, and especially the bonuses it has to offer. Beat the Boss Free Spins pits players against boss characters from the game including M. Bison, Sagat and Vega, with ascending multipliers based on boss difficulty. There's also a Car Smash Bonus where you beat up the car to win prizes, exactly mimicking the video game original. The gameplay elements here are second to none – and it's not a bad paying game either.
Fat Rabbit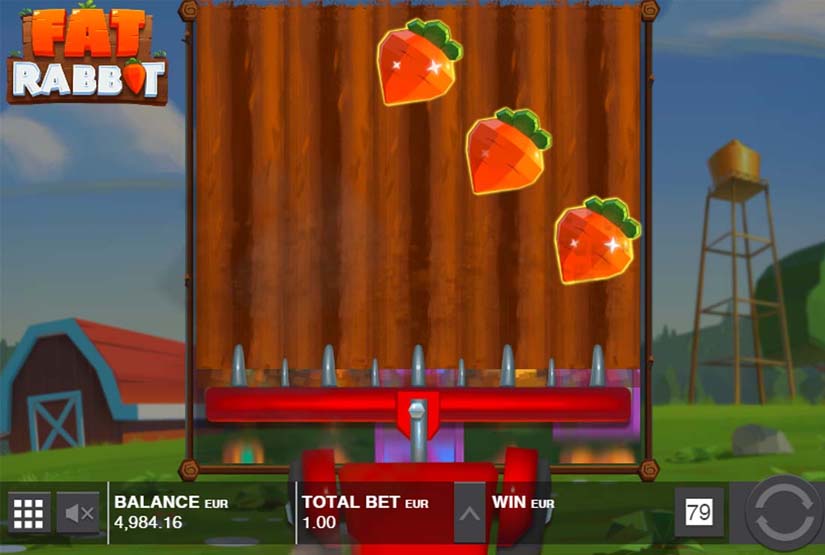 The bonus in Fat Rabbit from Push Gaming is a carrot munching spectacular. The bonus is triggered when the carrot and the rabbit both land on the reels at the same time. The rabbit moves around the reels munching carrots, while adding up the total number of carrots in the carrot meter. When the meter fills up, you're added 3 extra free spins with a larger rabbit symbol, and the round continues. Play your cards right and you'll end up with a huge 5×5 wild symbol, which will put you in the best possible position for a winning spin.
Reel King Megaways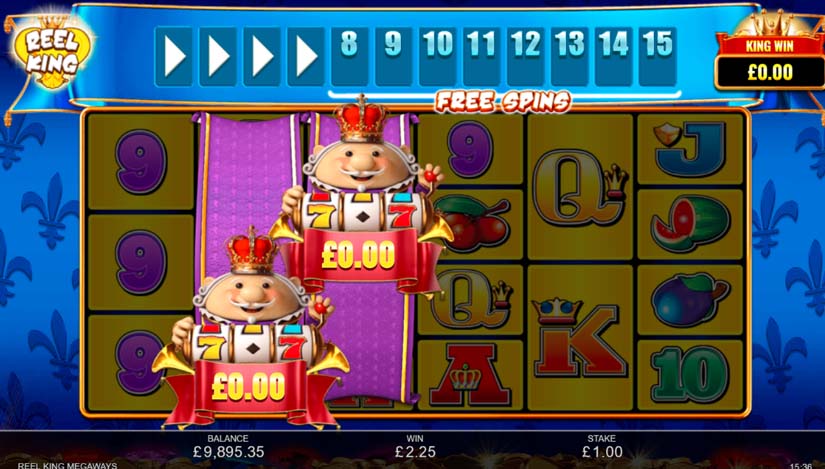 No scatter symbols to worry about in Reel King Megaways – just lighting up the reels with each successive cascading win. Every time you spin, one or more of the reels lights up, with a full sweep of lit reels required in order to trigger access to the bonus round. Once inside the bonus round you get to spin on a new reel set, where you can win up to 10x. Light up more of the reels on this second reelset and you'll be on to the free spins trail, where some of the best wins in the game are to be found. And this all takes place with the benefit of Megaways features and paylines.
Are slot bonuses predetermined?
Slot bonuses are not predetermined, and are subject to the same randomness as any slots spin. Some players make the mistake of assuming that because they're playing a slot online, the outcomes are decided by software in advance, and often in the operator's favour. This couldn't be further from the truth.

Online slots at licensed online casino operators are subject to compliance checks, and are audited to ensure they are properly random. Every spin comes with an equal chance of triggering a bonus feature, and the results are determined at the moment you spin the reels, rather than in advance. That means you can be sure you're getting a fair experience with your slots bonus – all the more reason to try and trigger these features in your game.
Bonus Wins Make or Break Your Session
Slots bonuses can make or break your session, with big feature wins often the difference between walking away in the black or in the red. By far the easiest way to build your bankroll from any slots game, bonus features are where the vast majority of players see their biggest share of winnings across different slots games.

So make sure you're looking at the bonus features available for any slot you're considering playing, and get to know how the features work and what potential prizes are waiting to be won. With the right approach, you can find the best slots bonuses for maximising your winnings, for the most productive slots play session.
Casinos with the Best Slots Bonuses