We list all the jackpot slots available for you to play in the United Kingdom from top providers such as Microgaming, Blueprint and Red Tiger Gaming. Jackpot slots are so exciting because of the potential to win life changing sums of money. There have been some lucky players who have won huge jackpots, so why not try your luck on one of our recommended jackpot slots.
Slots are by some distance one of the most popular online casino games. Modelled on offline slot machines, these games port many of the same features over to the virtual world, allowing players the flexibility to login from their smartphone, tablet or laptop for a few spins, any time of the day or night. Online casinos are literally packed with different slots games, covering every theme and design imaginable - from the tried and tested such as fruit machine games and Irish themed slots to the downright weird (Alice in Wonderland slots, anyone?)
Players enjoy these games for the graphics, the gameplay features such as Megaways and exciting bonus rounds. But arguably the main appeal comes from the fact that these games pay out big money - often up to hundreds of multiples of your per spin stake for landing a high paying combination.
Yet even amongst online slots, there is a class of game that stands head and shoulders above them all - the jackpot slot. Not to be confused with the jackpots available in every slots game, jackpot slots are games in which there is a 'progressive jackpot' up for grabs. But what does this mean, and how does this impact the gameplay on any given slots game?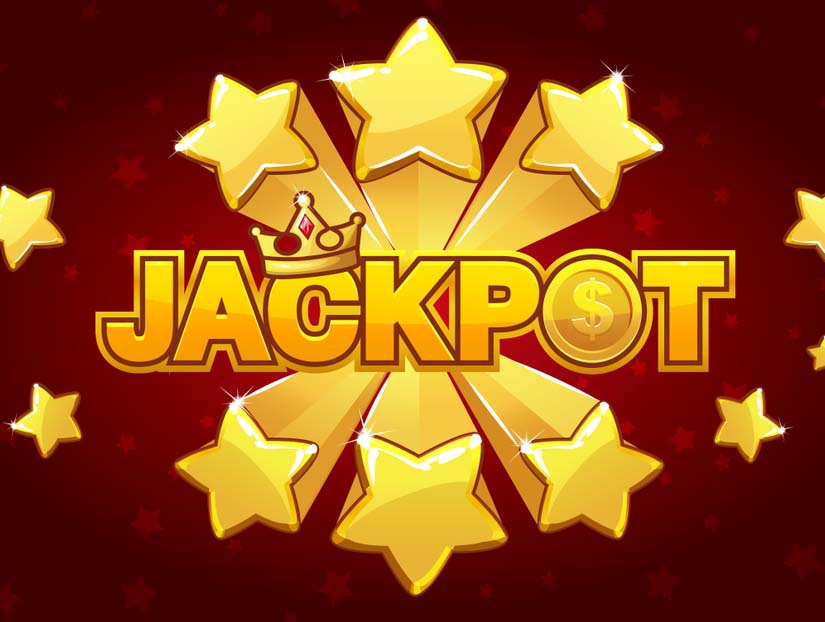 What Is A Progressive Jackpot Slot?
If you see a slot specifically labelled as a 'jackpot slot', it means there's at least one progressive jackpot on the line. Progressive jackpots are an increasingly popular feature of slots games, not to mention casino games more broadly, providing players with the chance to win a truly life changing amount of money - all on a single spin.
The idea is simple - progressive jackpot slots take a portion of every spin and add it to a jackpot fund. This happens across all sessions of the slots game, so no matter who you are or where you're playing from, you're contributing to this prize fund. As a result, progressive jackpots increase in size all the time, as more players take the game for a spin and thereby contribute to the total winnings on offer.
The progressive jackpot is then available to be won by a single lucky player who gets to scoop the whole amount - often hundreds of thousands, if not millions, depending on the game. Obviously these aren't frequent wins, and you'd be incredibly lucky to land this jackpot once, let alone multiple times. But when compared to other big-shot win games, like lotteries, for example, the odds of landing a progressive are actually much more in your favour.
Some jackpot slots games even go as far as to have multiple different progressive jackpots in play at the same time, giving you more chances to win. These tend to range in value, and naturally the smaller pots are easier to win - but whatever jackpot you scoop, playing jackpot slots of this kind can be one way to give your slots winnings a welcome boost.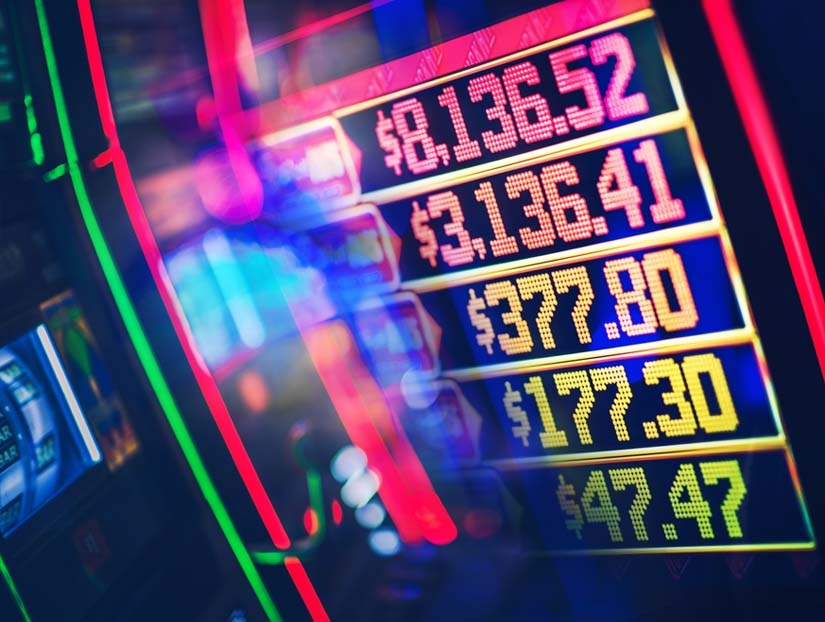 How Does A Progressive Jackpot Influence Gameplay?
Progressive jackpot slots generally don't influence gameplay too much. You're still playing a standard slots game, and you're still aiming to line up matching combinations that pay a multiple of your stake. It's just that in a progressive, on top of the base game, there's this additional chance to win big from your efforts.
Progressive jackpots do tend to influence game RTP - the percentage of takings a game pays out to players in standard mode. This means the RTP of progressive or jackpot slots is invariably lower than it would be in a standard slots game. However, this is merely to take account of the size of the jackpot on the line, and these games are still often high paying, even in the base game, whether or not you scoop this top prize.
Progressives are usually awarded by lining up some special combination of five of a kind, or finding a set number of jackpot symbols in your game. In some cases, they're even paid out randomly, and as long as you're in for a spin, you could be in with a chance of walking away a big winner. Rules vary depending on the slot, so if you're hunting for a life-changing jackpot, it makes sense to find out how you can win it in each slots game you play.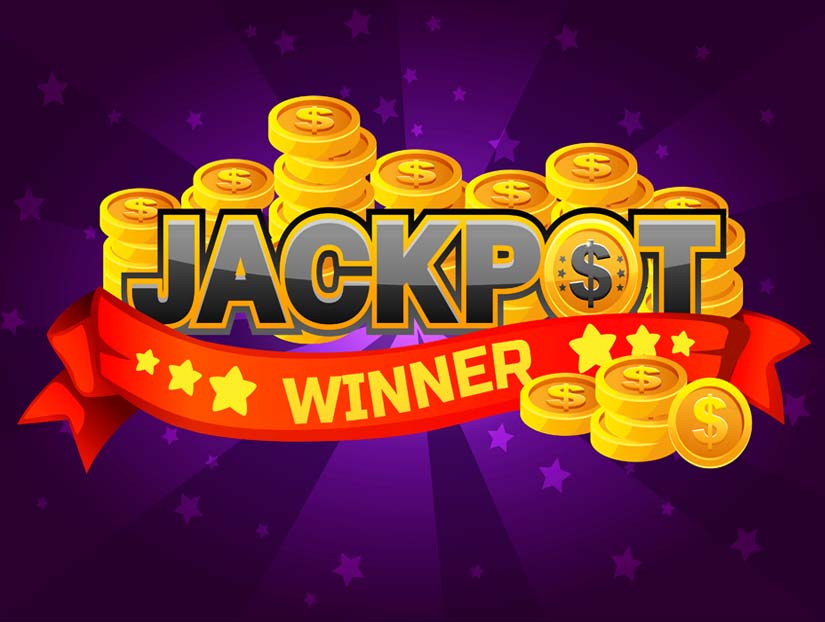 Why Play Jackpot Slots?
Slots are the casino game of choice for players across the world, in search of sizeable wins for nothing more than a lucky break. A game of pure chance versus skill, slots are something of a leveller in the casino world. You can be a blackjack shark or a poker master and still wind up winning the same amount as a total beginner - that's the beauty of slots, and part of the reason they are so popular.
Jackpot slots are a subset of the slots genre, games that pay out so-called 'progressive' jackpots to those lucky enough to be in the right place at the right time. 'Progressive' jackpots are jackpots that are not fixed, and in fact continue to increase with each and every spin. These are prize funds that are drawn from revenue from players worldwide and added to a single pot, giving players the chance to scoop a once-in-a-lifetime big money win.
So how do these slots compare to standard slots games, and why should you play progressives in your next spinning session, rather than regular slots?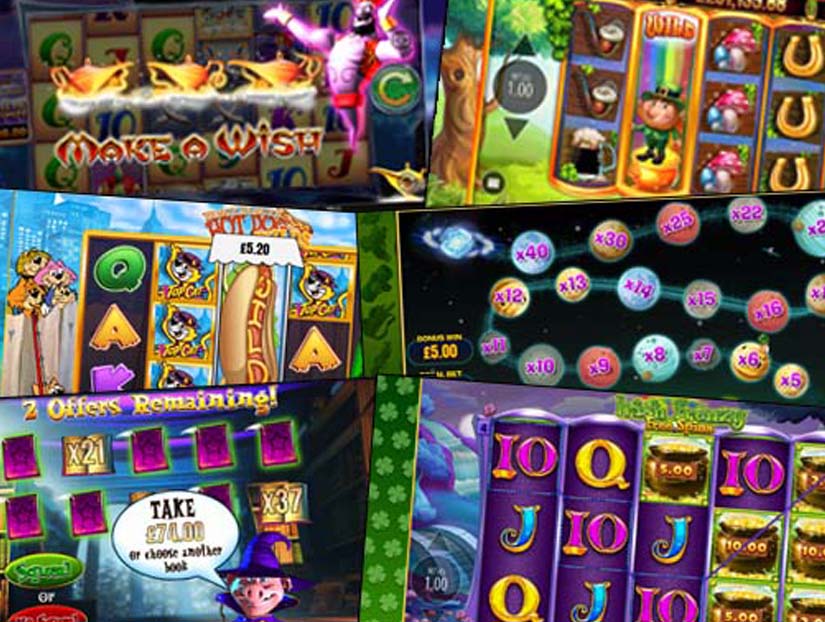 1) Bigger Prize Money
The most obvious reason to play jackpot slots is, of course, the jackpot. In some cases, there are multiple progressive jackpots on the line in any given game, which means you can have multiple chances to win over and above the action on the main reels. With most jackpot slots, you're looking at prizes in the millions, or at least the hundreds of thousands, which is attractive enough in its own right.
Some players have even won double-figure millions, with one lucky winner scooping over £13 million in what remains the largest progressive payout to date. Soldier Jon Heywood won the prize after plumping for a 25p spin on a progressive jackpot slot - and part of the appeal of jackpot slots is that you could easily be next.
2) Random Prize Allocation
Jackpot slots also often award the top prize randomly. Of course, in a way all slots prizes are awarded randomly, with random number generator technology powering the reel outcomes on each spin. But with some progressive jackpot games, you can even find yourself being awarded the jackpot when you least expect it, and potentially even on a losing spin. Some of these games just pay the jackpot to a player at random at some point in the game, but unless you're spinning, you have no chance of winning.
3) One Lucky Spin Is All You Need
With regular slots, a single spin win can be worth a decent amount. But if you're going to build up a more sizeable prize fund, you'll want to land multiple big wins, time after time, to build your bankroll. With jackpot slots, one lucky spin is all you need to completely change your fortunes overnight. It only takes on spin to land a jackpot, so it might as well be a progressive one. While the chances of landing a progressive on any single spin are small, players can and do win millions, and many slots fans see that as a worthwhile trade-off for the chance to scoop such a huge jackpot prize.When you consider that some slots also offer multiple different progressive jackpots at the same time, this becomes an even more tantalising prospect. One spin is all you need.
4) More Exciting Gameplay
The upshot of all this big-money talk is that progressive jackpot slots often deliver more exciting gameplay. Slots are exciting enough at any time, with the potential for easy wins when luck is on your side. But when there are millions to be won, the anticipation and excitement of each and every spin skyrockets, to make the action altogether more exciting.
Especially in slots where the jackpot is awarded based on lining up jackpot symbols, seeing these appearing on your reels sets pulses racing. While most players won't be lucky enough to win the jackpot, those that do can instantly turn their life upside down with the sheer scale of the winnings on offer. If that isn't enough to get you excited, nothing will.
Popular Jackpot Slots Games
Jackpot slots are all the rage at online casinos, with players increasingly choosing the excitement and money-winning potential of these big money games over and above others . While any slot can pay out a decent win, jackpot slots move the dial much more vigorously, with the potential for winnings ranging into the hundreds of thousands and beyond.
Jackpot slots come in all shapes and sizes, and there's certainly no shortage of choice. We've narrowed down the field to bring you five of the most popular jackpot slots you might want to check out.
1) Mega Moolah - The King of the Jungle
When it comes to progressive, or jackpot slots, they don't come any more well known than Mega Moolah. One of the best known slots of all time, it holds the current record for the highest payout in history - in the region of £13 million, for a single spin. The game offers players the chance to scoop one of the four jackpots on offer, ranging up to the truly life-changing sums of money on offer.
Even if you're not lucky enough to win the top prize, there is still opportunity along the way in this 5 reel, 20 payline classic. While the original graphics are no longer cutting edge by industry standards, the gameplay more than makes up for it. Still the undisputed king of the jungle, Mega Moolah is a must-play slots game for anyone out to try their luck on the progressives.
2) The Pig Wizard
Imagine Harry Potter if Harry Potter was a pig. Now picture a slots game - you've just pretty much imagined The Pig Wizard, an unusually themed but no less appealing slot from the developers at Blueprint Gaming. The game benefits from a number of bonus features, including the randomly awarded progressive jackpots. With multiple jackpots on the line, you only have to be in it for a chance to win it.
The Pig Wizard offers up a more than decent 1000x jackpot from the base game, with betting starting from just £0.20 per spin. If you enjoy magical or pig themed things, this will be right up your street.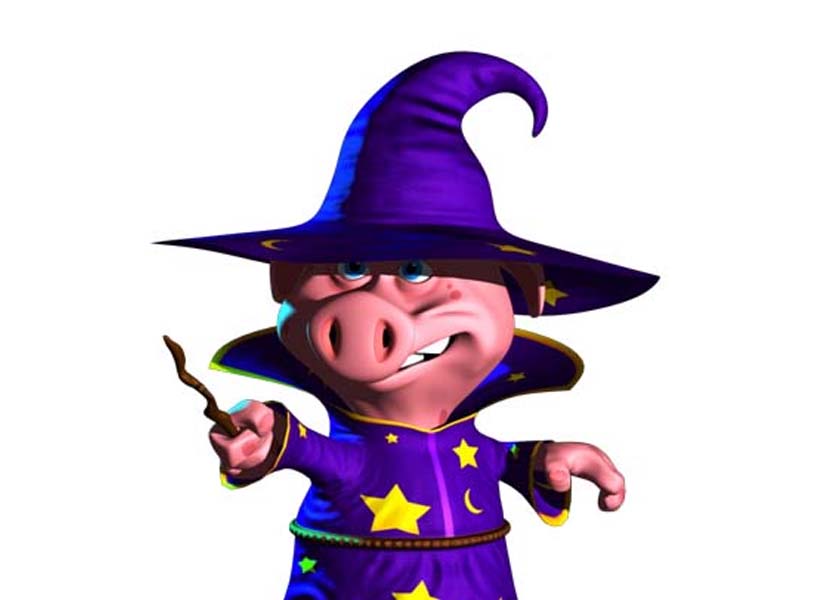 3) Genie Jackpots
If a genie granted you a wish, there's a high chance some of us would wish for untold riches. That's the idea behind this progressive jackpot slot, where there's some very big money to be won for lucky players. The game itself is heavily genie themed, with players tasked with lining up matching symbols in the usual way. The genie can also thrown in a random modifier at any time, making it easier for you to pick up spin wins on your way to landing the main jackpot. There are also additional features like the Power Spin and free spins bonus feature, which add up to make this a much-loved slot.
On the financial side, you're playing with a great RTP here, and a generous jackpot that can be won at any time. When you consider it's also a fun slot to play, it's hardly surprising this game makes the list.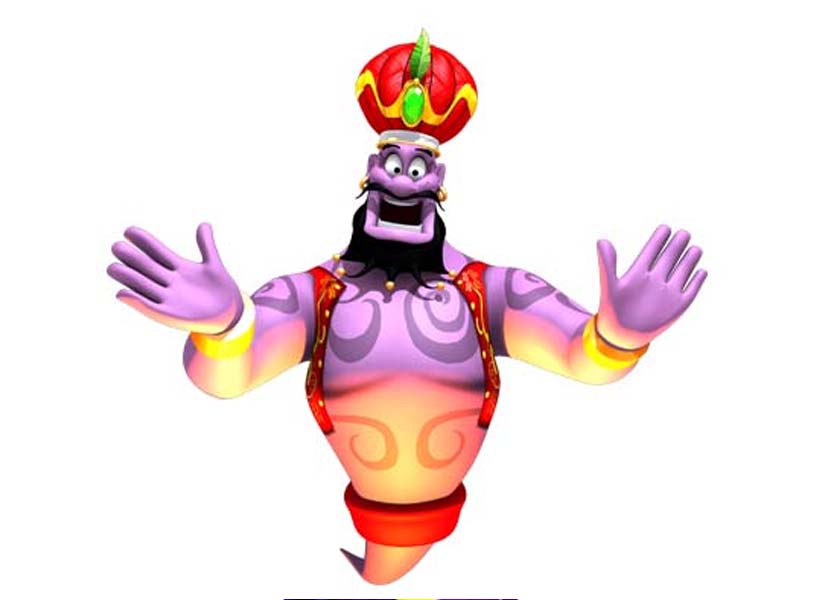 4) Hall of Gods
Epic fantasy themed games are amongst the most popular genres of slots out there. And there are no fantasy jackpot slots more revered than Hall of Gods from NetEnt. This game went on to spawn several remakes and imitations over the years, yet remains a popular choice for players in search of an epic battle of good vs evil.
The base game offers a 4000x jackpot, with a 95.5% RTP showing this to be a high payer. When you also weigh in the progressive jackpots, which can drop at any time, this is a high RTP for a slot of this capacity. The expanding wilds, the free spins and bonus game all add to the experience. They all keep players coming back to Hall of Gods for another chance at the big prizes on offer.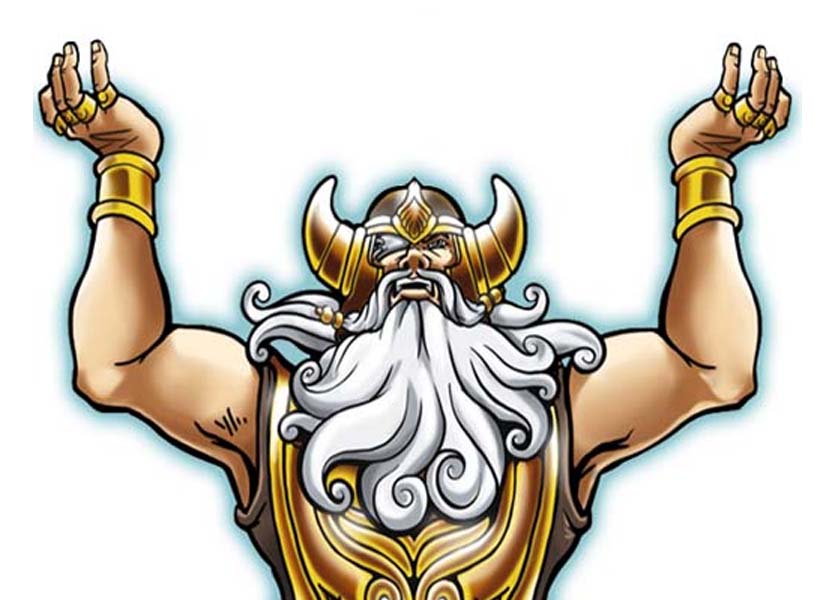 5) Mega Fortune
Based loosely on the concept of the wheel of fortune, Mega Fortune is a classic jackpot slot - one that's still played widely to this day. Part of the NetEnt progressive network that holds the record for the highest single payout from a slots game (over €17.8 million), it's a favourite for its multiple big jackpots and strong base game potential.
The jackpot stands at 10,000x, excluding the progressive prizes which are often much higher. There are also some great bonus features here as well, which have played a hand in several of the world's largest progressive jackpot payouts.
While it doesn't payout every day, when Mega Fortune drops, it does it in style, making players instantly rich beyond belief, just for landing a progressive jackpot prize.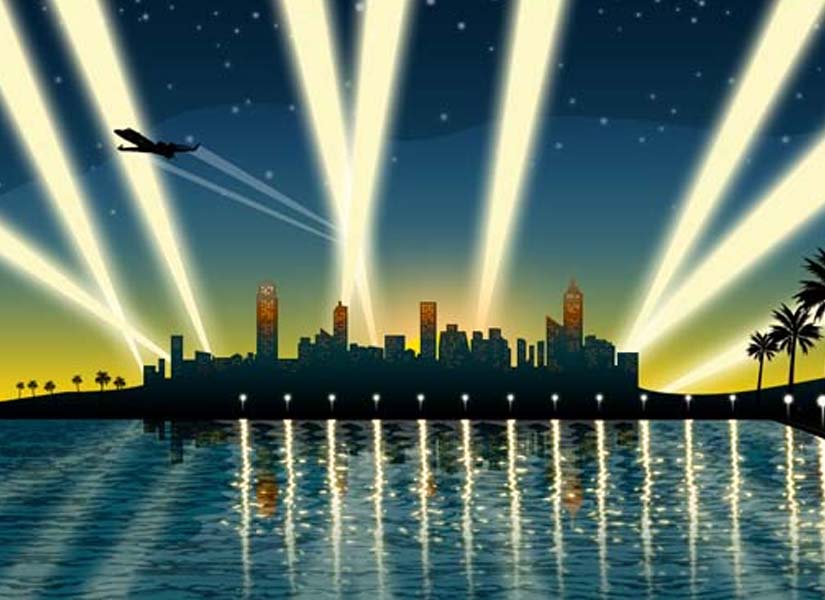 The Biggest Wins from Jackpot Slots
Jackpot slots are regarded by some as the pinnacle of the slots genre. Equivalent in amount to most lottery jackpots, progressive slots actually often offer significantly better odds - whether or not you land the top prize.
Yet when they do pay out their load, these games quickly mint millionaires - some many times over. A number of the biggest progressive slots wins in history have run into the millions, even tens of millions, all from just one spin of the reels.
In reverse order, here are five of the biggest wins from progressive jackpot slots in the history of online casinos so far. Who knows, if you're lucky enough, your name and story could feature on this list one day!
Finnish Fortunes
A Finnish man holds the top spot for a $0.25 spin that changed his life completely. An average guy in his mid-40s, he was to have no clue what the future held in store when he took a punt on the Mega Fortune progressive slot. Fast forward to the end of the spin, and he walked away with the Mega Jackpot - worth some $17.8 million. This is widely reported to be the largest online slots win of all time, and it's a figure that will take some beating, for sure. But it just goes to show what can be done when the stars align and your luck comes in, mega-style.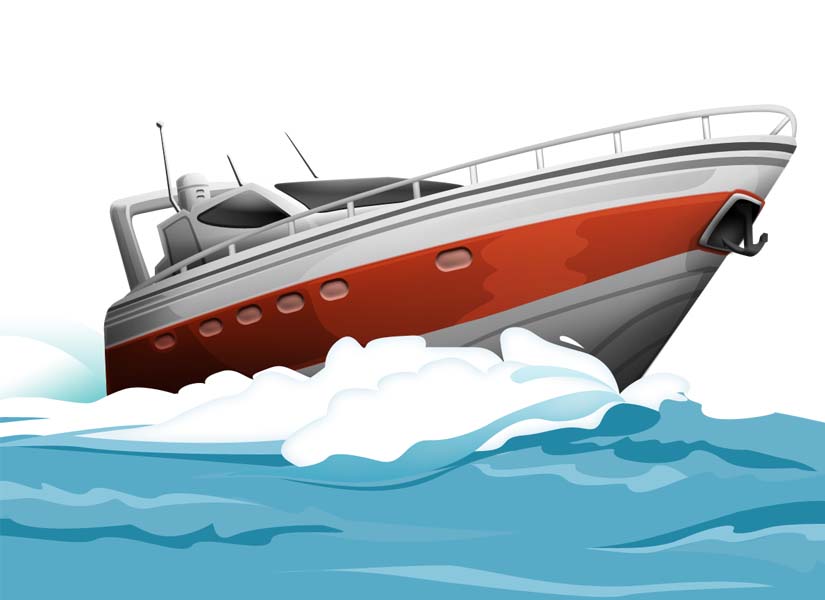 Soldier to Supercar
A British soldier got lucky with Mega Moolah - incredibly lucky as it happens, in landing what was at the time a world-record setting win. Again, this was another £0.25 spin, so it wasn't as if he was playing the slot aggressively to maximise his potential prize wins. The result was a huge progressive jackpot win that saw him net some £13.2 million for his troubles. Not bad for an afternoon's work!
The young winner is reported to have spent some of his fortune on supercars for himself and his father - well played Sir.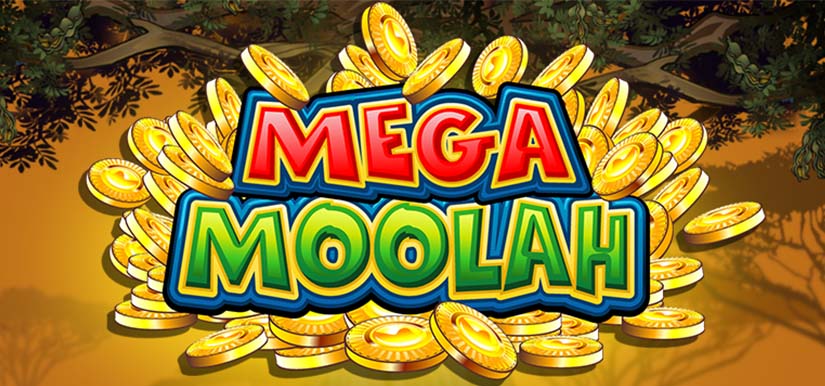 Sleepless Nights
Another young gambler from Norway turned to online slots when he couldn't fall asleep. Unfortunately, he wasn't able to sleep much after hitting the jackpot - another success story from Mega Fortune.
He reportedly couldn't believe his luck and stayed up through the night with the shock of the win - a cool €11.7 million. It's unclear how he spent the money - or whether he eventually got the shut eye he so badly needed.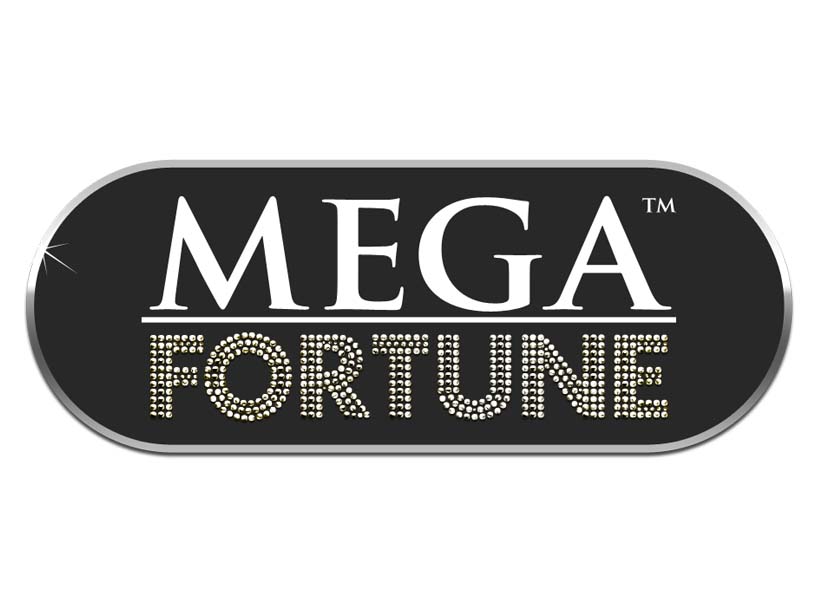 Mobile Millions
A woman from an undisclosed location (initials D.P) landed a progressive jackpot with a £1 spin playing mobile slots, becoming £7.9 million richer in the blink of an eye. She also managed to secure her own space in slots history, as the current record holder for the highest amount of money ever one from a mobile device.
This lucky player hit the slots with her iPad - a shrewd move, considering the millions that were to follow.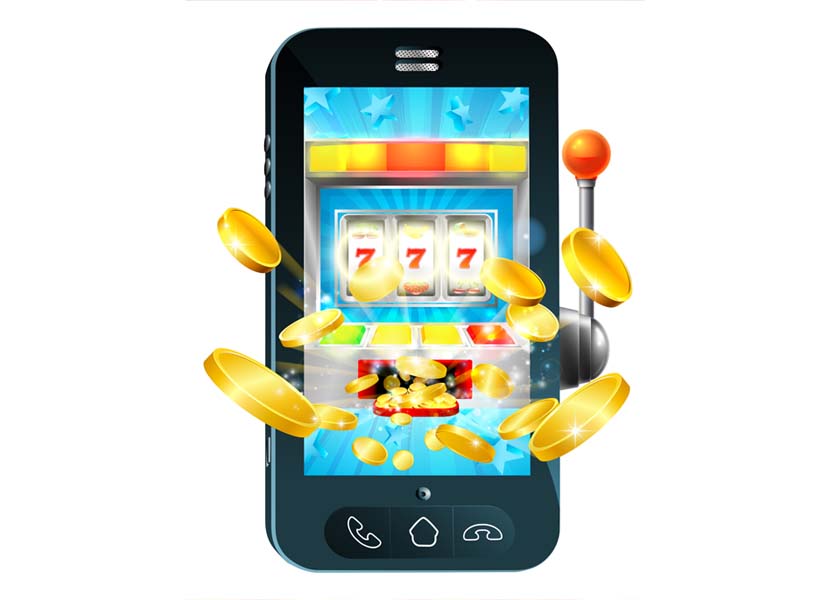 Georgios' Fortunes
Back in 2009, a Greek gentleman known as Georgios won Microgaming's top progressive jackpot prize, walking away with €6.3 million in his pocket. An entrepreneur, it's unclear whether he's made more money from his business ventures or from this incredibly lucky win.
A definite life-changer, Georgios is no doubt still enjoying the money he won from that single progressive spin.
Jackpot slots appeal so much because they really do hold the potential to change your life. Just one progressive jackpot win is enough to turn most people's world upside down, with incredible amounts of money available from a single lucky spin.
While wins are often infrequent, being in with a chance is infinitely better than having no chance. It is for this reason that jackpot slots continue to be such a hit with slots fans everywhere.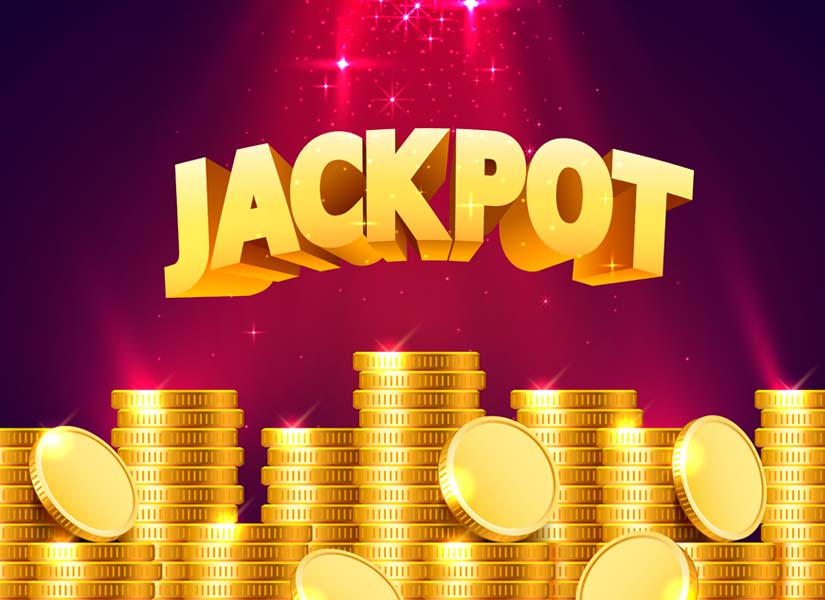 Play Jackpot Slots
While not every slot is a jackpot slot, there is still huge variety when it comes to games with progressive prizes on the line. With leading names like Mega Moolah and Major Millions, and jackpot tickers often displaying across game logos, it's often not difficult to spot a jackpot slot. While there are no guarantees you'll win a progressive jackpot prize, these games give you the best chance of walking away a millionaire from a single spin win.
The beauty of progressive slots is that you can play for the jackpot on any game, any time of the day or night. It doesn't matter what type of slots game you enjoy, there are jackpot slots covering virtually every theme imagineable, each with its own stash of gold hanging over the game.
Even if you fall short and don't pick up the jackpot, you can still walk away with some seriously good wins from these slots, as you would from any other slots game. It's just that with jackpot slots, that prize fund is tantalizingly within reach.
Try out jackpot slots for yourself and take advantage of a huge selection of progressive slots titles today!
How do you hit a slot machine jackpot?
Unfortunately, there is no magic answer. It's purely down to a lucky spin. You have to play a jackpot slot and hope luck is on your side. You have to be in it to win it!
What are the best jackpot slots?
The best jackpot slots include Mega Moolah, Major Millions and Wheel of Wishes.
Whats happens when you win a slot jackpot?
As long as play at a reputable online casino, you will be paid in full and you can enjoy your winnings.