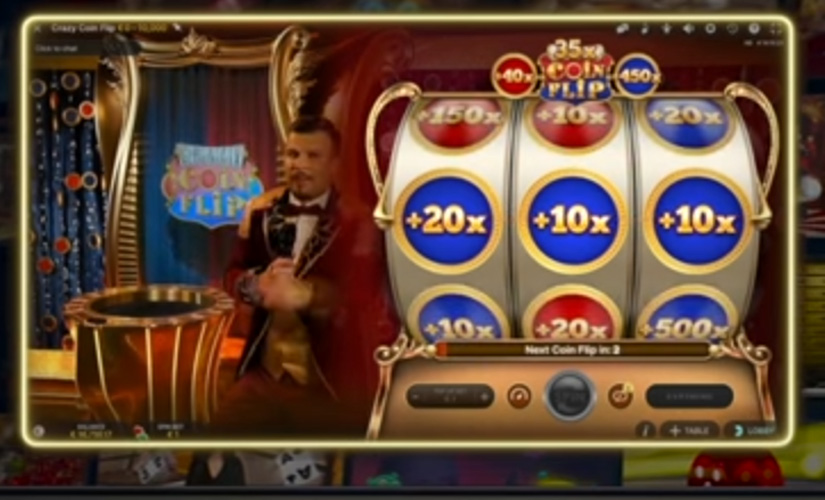 While not much is known about this game yet, the success of the infamous Crazy Time game and the fact that Evolution Gaming have pumped everyone up about it in their recent press coverage, means we can expect something big from them.
Who's is Crazy Coin Flip by?
Built by Evolution Gaming, who have headquarters in Malta and Sweden, Crazy Coin Flip is a fresh take on the aptly-named bonus round from the original masterpiece.
What's it do?
Crazy Coin Flip hasn't released any details just yet, but it looks like the basic Coin Flip bonus from the original game has been stretched out in a bingo-style format to create a brand new game for you to play. As soon as we know more, we will update this page.
Why it could be great?
After the successes of Evolution Gaming with both the first Crazy Time and Monopoly Live games, it's hard to imagine that they would have released a teaser trailer on their YouTube channel if they weren't expecting big things from this game. With seemingly larger multipliers and a tantalising big win on the table, we're sure that this is one to watch.
In the meantime, keep your eyes peeled for more information or check out our other Live Casino Games.