Over the years, we have seen many blackjack games appear in online casinos. Standard blackjack has taken over the world. The ability to strategise and optimize your gameplay to get an advantage appeals to many players. However, every game gets tiresome after a while. That is why software providers come up with exciting variants! These best blackjack games slightly shake up how things work to make them more appealing.
This article will go over all the best blackjack games released over the years. If you are looking for a new way to experience your favourite game, you are in the right place! We start things off with the most impressive blackjack variant.
Play the Best Blackjack Games
Lightning Blackjack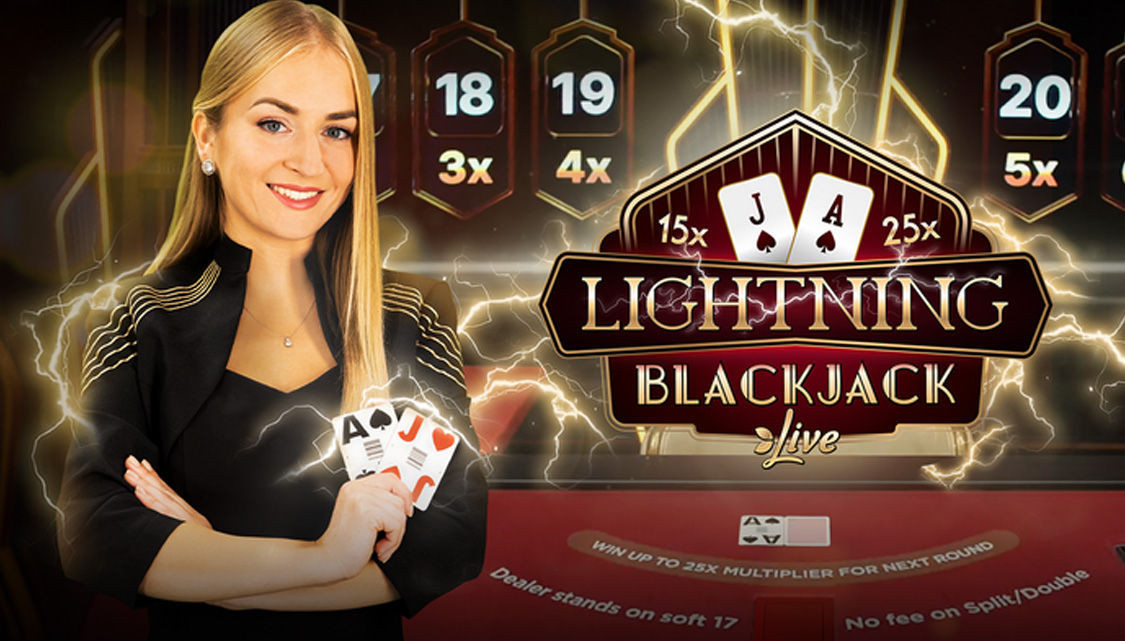 We believe Lightning Blackjack is one of the best blackjack games. Fans of Evolution will no doubt be familiar with their Lightning game series. Lightning releases add multipliers to the table game. We have seen many games adapted to the format, but blackjack was absent. Preserving the ability to strategise while adding random multipliers was a difficult challenge. However, the team at Evolution eventually figured it out. So, what magic did the team use to make Lightning Blackjack possible?
The game is live-streamed from one of Evolution's studios. The table is scalable, allowing for an unlimited number of players. The core gameplay of blackjack remains the same. Since the rules stay the same, you only need to learn how multipliers work to get started with this release. Lightning Blackjack funds those multipliers through its Lightning fee, which is 100% of your initial bet each game round.
Evolution's release randomly assigns a set of multipliers to each hand value for a game round. Multipliers come in ranges and get applied to different hand values. Hand values include 4-17, 18, 19, 20, 21 & BJ. The multipliers range from 2x at a minimum and up to 25x for the maximum hand value. Increasing your otherwise small payouts by 25x is why this game is considered one of the best blackjack games available!
If your hand beats the dealer, you receive a standard cash prize. The multiplier attached to your hand gets carried into the next round. If you win the next round, your reward is increased by the multiplier. The boosted payout only applies to main bets equal to your previous round. Only part of the wager will receive the increased reward if you try to bet higher. The remaining portion of the stake gets a standard payout. If you lose the next match, you lose the lightning fee and the outstanding multiplier.
Live Blackjack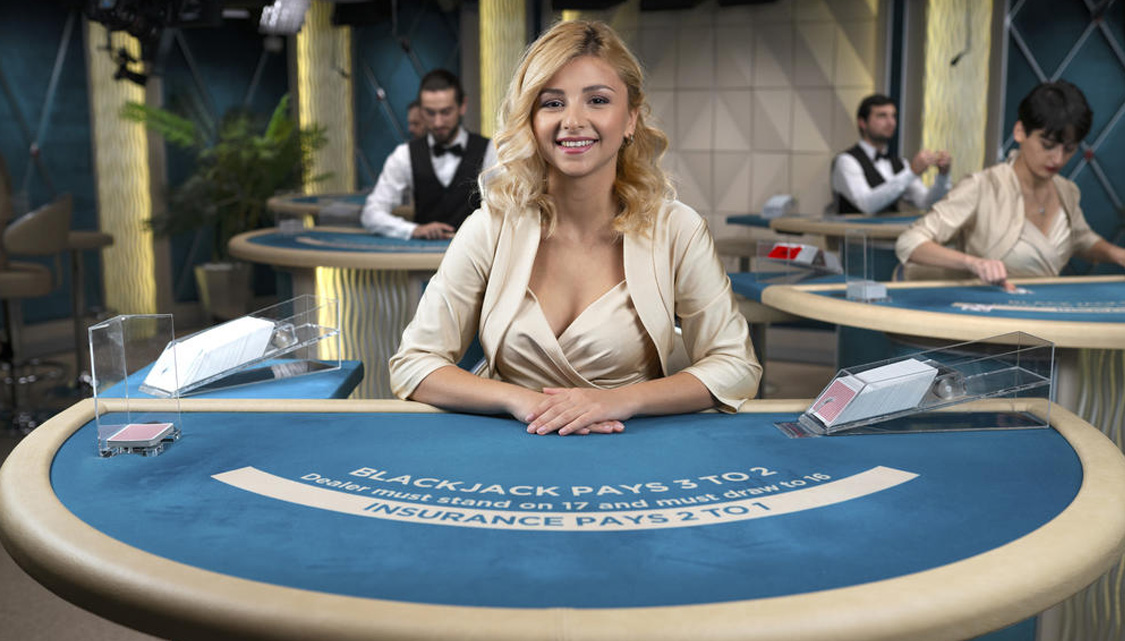 For many players, online blackjack was only available as an RNG-powered table game. There is nothing wrong with these, of course. However, not every casino member wants to play them. Some are distrustful of software and prefer seeing cards dealt from a deck. Others prefer to interact with a real-world host while playing their favourite game. If you fall into this category, live blackjack is for you.
Live blackjack does not change how you play blackjack. Instead, it offers a more immersive way to enjoy this release. Gameplay is streamed live from a real-world location, usually a studio specifically designed for live casino releases. However, some software providers offer live releases streamed from real-world locations.
The appeal of live blackjack comes with the live chat option. Through it, you can communicate with the host who draws the cards. Pair that with high-quality cameras, and you get the feel of being in an actual casino. Live blackjack is one of the most popular ways to enjoy this game in online casinos. We highly recommend checking it out!
Speed Blackjack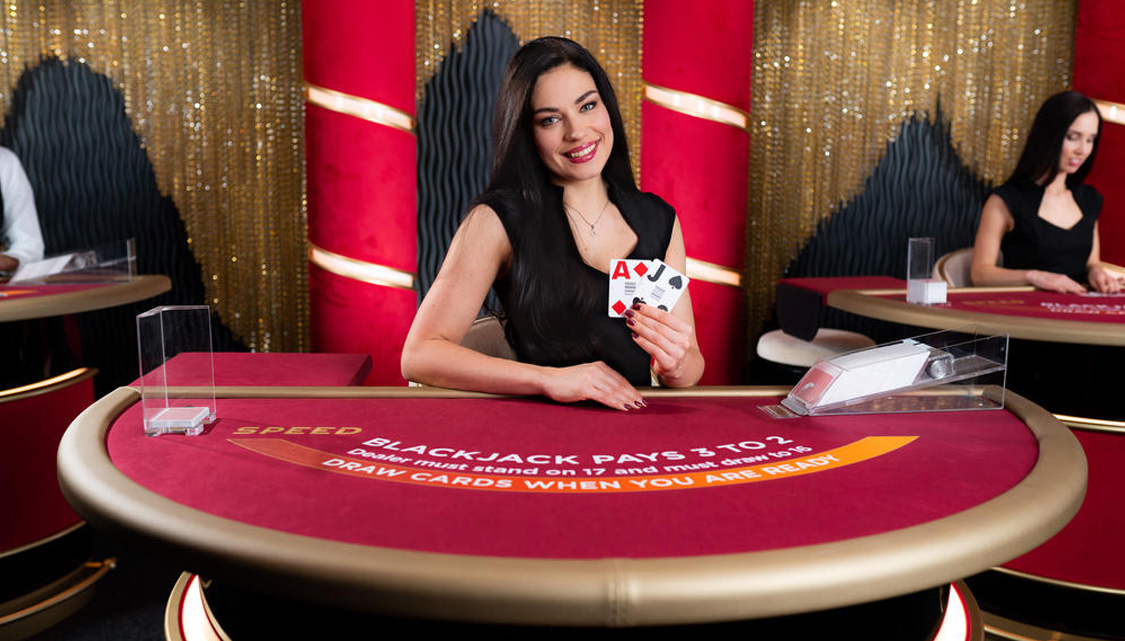 We love blackjack, but sometimes it can just drag on for too long. Speed Blackjack is the way to go for players who want to jump into the action! This game is available as both an RNG-powered and a live casino release. However, the live dealer version of Speed Blackjack is undeniably more popular. Since you cannot skip through the draw like in the table games version, faster game rounds become essential.
You play Speed Blackjack on a seven-seat blackjack table. Unlike a standard blackjack table, faster players first receive the dealer's attention. The dealer will draw your card first if you hit, split, or double before other players. The dealer follows this priority system until all hands are completed. On average, a round of Speed Blackjack is about 30% faster than your usual seven-seat blackjack game. However, exactly how much faster each round goes depends on the game you choose to play.
The fastest decision is not the only change Speed Blackjack brings. Betting and decision times are shorter, which speeds up each game round. The decision timer appears immediately after the host deals your first two cards. Put it all together, and you have another contender for the best blackjack games list on your hands!
The Terminator I'll Be Blackjack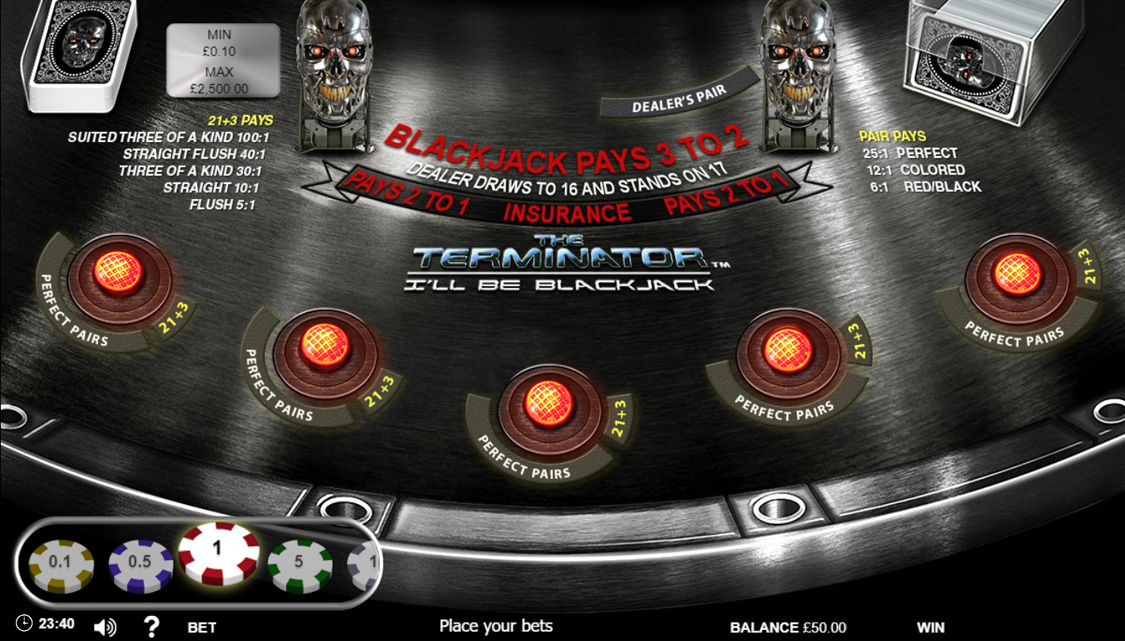 Licensed products and online casinos are nothing new. If you play online slots and live casino games, you will undoubtedly be aware of licensed games. However, developers usually make slots or live dealer game shows into licensed products. Licensed blackjack games are a rare sight, but they do exist. One of them is The Terminator I'll Be Blackjack.
One look at the table shows you the software provider made this game for more than just the pun. The table's design is metallic, and several terminator skulls stare at the player menacingly as you place your wagers. You can play up to five positions simultaneously. Each offers the main bet and two side bets: 21+3 and Perfect Pairs. Changes in this release are purely cosmetic. It plays identically to other RNG-powered blackjack tables otherwise.
Top Blackjack Games
If you are looking for the best blackjack games to play, any of the releases listed here will do the trick. Which one you pick primarily comes down to what you are after. The Terminator I'll Be Blackjack has a blackjack table with engaging visuals but unchanged gameplay. Alternatively, you can opt for Lighting Blackjack, which offers multipliers and a shot at winning big!
Players can also enjoy standard blackjack gameplay with Live Blackjack's extra immersion. Speed Blackjack allows you to go through each round faster while retaining the thrilling blackjack gameplay we know and love. No matter which title you pick, you are in for a fun time!