Gamers of a certain age will remember all too well the thrill of the arcade. Like a wonderland for any kid with a passion for video games, arcades were once upon a time a common sight. While today they are much less popular, owing to the sheer number of devices in our homes and the quality of the games now on consoles and even mobile devices, the arcade still of game still lives on as a popular alternative to long-form video games of the modern era.
Some of the best arcade titles in recent years have gone on to provide the basis for some exceptional jackpot games. Whether it's the likes of Street Fighter 2 lending its name and theme to a slots game, or fruit machines-gone-virtual like Jackpot 6000, these are the arcade games that are hitting the jackpot with real money prizes.
Street Fighter 2: The World Warrior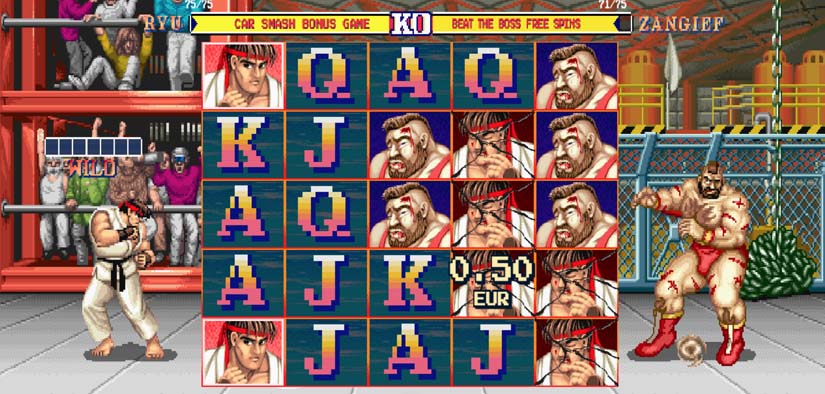 Street Fighter is one of the most well-known fighting game franchises of all time, pitching opponents against each other in hand to hand combat. Developed by iconic arcade games company Capcom, Street Fighter 2 first burst onto the arcade scene in 1991, quickly becoming a global success story enjoyed by millions of players around the world.
The slots developers at NetEnt secured the license to create a slots version of this game called Street Fighter 2 – The World Warrior Slot, which more than does justice to the original. Many of the characters from the original make it into the game as bonus rounds, lending their name to different types of free spins rounds. The game offers a high RTP at 96.06%, as well as a maximum jackpot win of 7142x.
Reactoonz
Reactoonz was created for the online gambling world, yet it bears many of the hallmarks of arcade classics. While most other games are concerned with rigid slot structure, reels and paylines, Reactoonz is more in keeping with the kind of matching games that were first made popular in arcades. While the premise is the same, in that players bet money in the hope of winning from the combinations they land, this is more like games such as Bejeweled and Columns in its format.
The symbols in Reactoonz are alien life forms, and it's up to you to match them in clusters to reveal prizes. As the Reactoonz fall away from the screen, they create voids which are filled by symbols dropping from above. This gives the game more of an arcade feel, making the action a lot more fast paced than your typical slot.
With jackpot prizes on the line and some great bonuses, it's the perfect hybrid between these two tried and tested game formats.
Jackpot 6000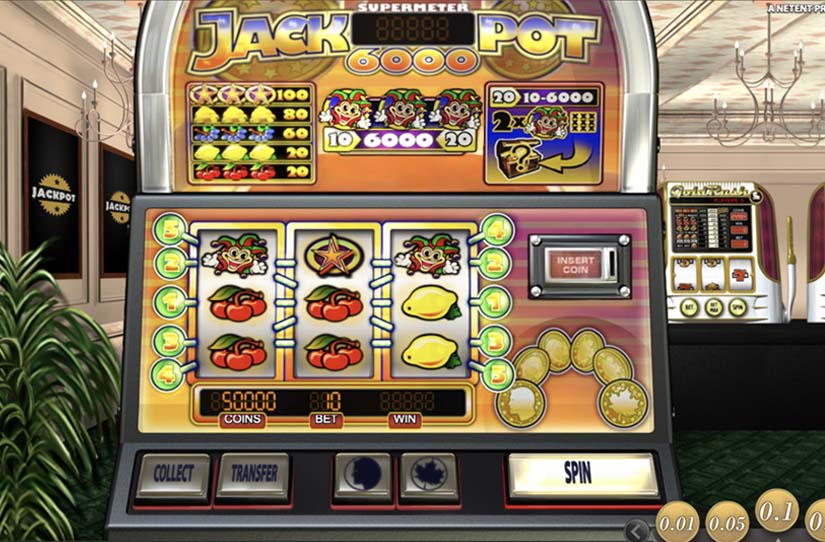 Jackpot 6000 is a fruit machine made virtual. In one of the most realistic adaptations of an AWP style fruity into an online slot we've ever seen, it comes with all the game mechanics you'd associate with a physical machine, and with the best of both worlds amalgamated into one game.
There are only three reels here, but unlike most physical machines, you get the benefit of five paylines. This means there's still the action packed gameplay elements of modern online slots, just in a more compact, more realistic fruit machine package.
With up to 6000x to be won, plus the mystery bonus feature to keep things spicy, Jackpot 6000 shows other games developers exactly how it should be done.
Opal Fruits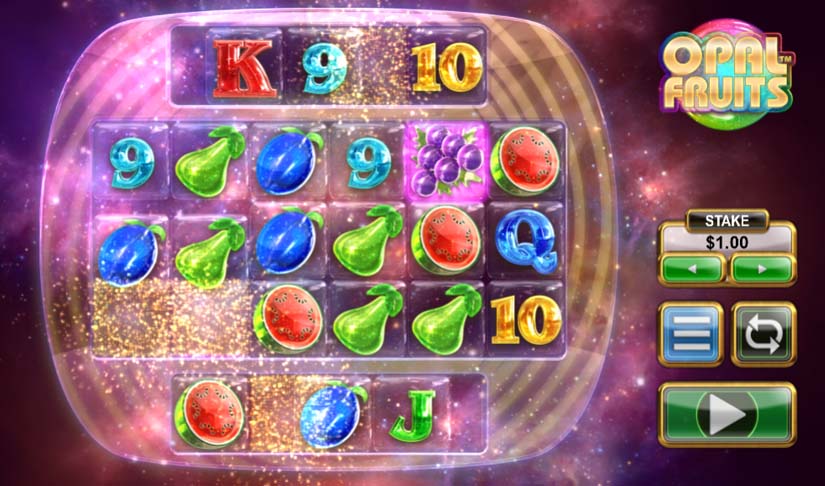 A more modern slant on the fruit machine genre, Opal Fruits Slot is essentially the inverse of Jackpot 6000. Rather than an online slot that looks like a fruit machine, this is a fruit machine that looks like an online slot, packing in many of the great features that make online slots such an appealing prospect.
Not to be confused with the confectionery that once upon a time had a similar name, this is a big money slot wrapped up in a simple to play game that casual players will love. Simply load up the game, choose your bet and away you go – hours of fun bursting combinations of fruity symbols for some tasty jackpot wins.
Each of these games leans heavily on the arcade style of play, offering a casual gaming experience you don't often find in modern gambling games. As a result, they make for refreshing gameplay – ideal for those just looking for a few quick spins to pass some time. With some huge jackpots on the line as you play, they might even turn out to be very worthwhile contributions to your bank balance.