Roulette is one of those games that many people look at as potentially being a difficult game to be on the winning side of due to there being so many number and betting possibilities. The roulette table has so many betting options and combinations that you can choose from, so it is understandable that some would believe it to be a difficult casino game. However, despite this being a mindset of some people, there have been some huge roulette wins in the past and present.
Regardless of whether these people were professional roulette players or if they were just having a quick flurry, the game has produced some big victors. So, who are these people and what are their stories? Well, we are going to take a closer look at the biggest roulette wins to have ever occurred right here. Join us to discover more about these lucky players.
Charles Wells – 2 Million Francs
Charles de Ville Wells, born in 1841, was an English gambler and fraudster. He managed to break the bank at the Monte Carlo casino in Monaco. Wells and his family moved from their home in Broxbourne, Hertfordshire to France when he was just a few weeks old, setting up a life for themselves in Marseille.
After returning to Britain by himself in 1885, he persuaded numerous members of the public to invest in what he explained was a set of valuable inventions of his. However, no evidence suggests that his backers received any kind of pay-off on their outlay.
It was in July of 1891 that Wells visited the Monte Carlo casino, returning again in November of the same year. At the start of each and every day, the roulette tables were funded with reserves of 100,000 francs in cash. Back then, if a player won large amounts at one table, it was closed while extra funds were brought from the casino's vaults. Wells, then aged 50, arrived in July with £4,000, and never moved from one and the same roulette table. He did not pause for food or drink and continued with a relentless winning streak until the Monte Carlo closed at 11pm that day. He proceeded with that same process for five days.
Wells managed to garner excessive numbers of wins on the tables, and by the end of that July week, he had amassed a fortune worth £4 million in today's money.
Pedro Grendene Bartelle – $3.5 Million
As a businessman, Pedro Grendene Bartelle knew all about the importance of money. The Brazilian native opted to visit the Hotel Conrad in Punta del Este, Uruguay in 2017, which is where he managed to secure his huge win. Footage was even captured of the moment that he wandered in and made his bet.
Perhaps the initial shock of onlookers came from the fact that he opted to place a single bet on the roulette table of $35,000. His huge wager was placed on the number 32 being the winning one. You can imagine the outright gasps of stunned onlookers who saw as his wager was transformed from $35,000 into a massive $3.5 million.
Pedro is the nephew of the famous billionaire Alexandre Grendene Bartelle, who co-founded the sandal manufacturer Grendene with his brother, also called Pedro. And after his $3.5 million win, it's likely that the nephew is well on his way towards equalling his uncle in the rich list!
Sir Philip Green – £2 Million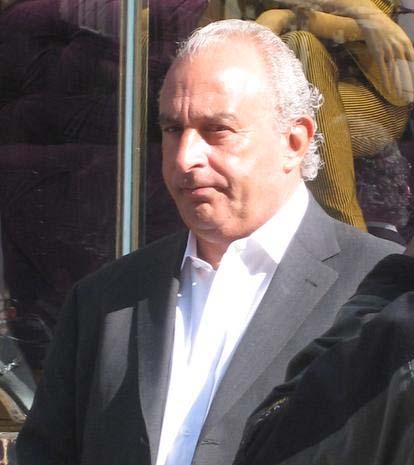 The recent press relating to Philip Green has been largely negative – mainly due to the fact that he has been linked with tax avoidance, the demise of one of the UK's biggest stores BHS, and allegations of sexual harassment and bullying. However, prior to much of this coming to light, he was also in the press for scoring a huge £2 million win on the roulette tables.
It was back in 2004 that he visited one of the most exclusive casinos in Mayfair, London – Les Ambassadeur's Club. There, the British businessman had quite the incredible run of luck by gambling in high roller mode. In one night, he was able to secure himself around £2 million in Mayfair, and in subsequent sessions, a further £1 million came his way.
Mike Ashley – £1.2 Million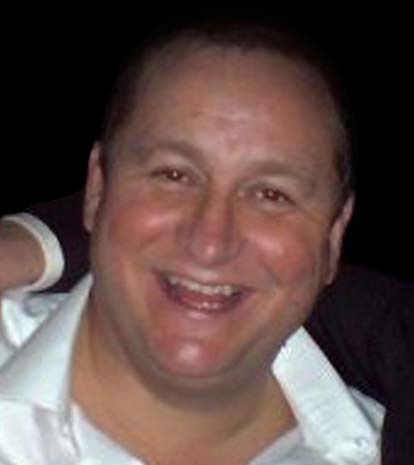 Mike Ashley is a British billionaire retail entrepreneur who is focused in the sporting goods market. He is also the chief executive of Frasers Group Plc, and he operates as the owner of Newcastle United football club, purchasing it for £135 million in 2007. And while it is likely that all of that has brought him mountains of wealth, he also managed to acquire a nice win from playing roulette back in 2008.
A bet totalling £480,000 and a single spin of the roulette wheel saw him become the lucky winner when his favourite number, black 17 came up. Ashley opted to place bets on every combination that featured the number 17, including the wheel stopping on black, odd and a number between 1 and 18. Known as a complete bet, it did not take long for the crowds to gather around the table that he was playing at in the casino in Mayfair, London.
The roulette wheel turned, and the ball dropped into the number 17 slot, sending the crowd into quite the loud rapture of applause. Having spent only 15 minutes at the table, Ashley walked up to the croupier, thanked him and walked off with his winnings. It was discovered that Ashley placed a house maximum of £2,000 on the number 17, which was a winner and garnered him £70,000 alone. The remainder came from the complex complete bet, but in total, he won £1,284,000!
Chris Boyd – $440,000
In 1991, Chris Boyd was a simple computer programmer from the UK, and he decided that he wanted to make a single giant bet at a roulette table in Las Vegas. Therefore, he chose to save as much money as he could over a few years, which equated to $220,000 in the end. His strategy? Head to Vegas and place a bet on red or black for the full amount.
He was met with a bit of a problem initially. The Strip casinos would not allow his bet because it was just a one-time wager, and furthermore, he wanted the casinos to change their wheel from the American double zero version to the European single zero variation. In the end though, he managed to have his bet accepted at Binion's Horseshoe in downtown Vegas. A few practice spins occurred, and then Boyd made his choice. A bet on red of $220,000.
The wheel was spun, and the outcome saw the ball fall into the red number 7 pocket. Boyd had won his wager and got to take home $440,000!