If 2020 was a slow year for growth in the food and beverage scene in Las Vegas, the second year of the new decade is shaping up to be Sin City's biggest, booziest year yet. 2021 isn't even over yet and we've already seen a slew of hip and unique new bars open across the Las Vegas Valley. Vegas is back, baby!
Below is a selection of some of the most buzzed about new additions.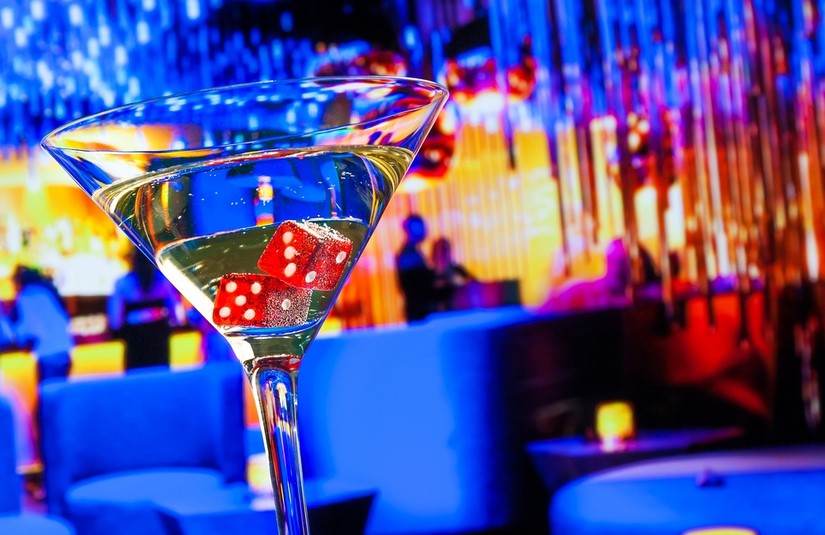 Lucky Day was cooked up by the same innovative minds who brought Vegas Commonwealth, one of the trendiest lounges in Downtown Las Vegas. You can see the similarities between the two bars in the quirky interior design touches. Lucky Day has wacky, Catholicism-themed art (the statue of Mother Mary holding a neon Lucky Day sign makes for a fun selfie) as well as 15,000 twinkle lights that hang from the ceiling.
But what sets this bar apart is its innovative cocktail menu, which features a range of original tequila craft drinks like the Smoked Rita (Mezcal, tequila, lime, orange crema, agave, charred pineapple) and the Chica Blanca (Tequila, elderflower, crema de violette, lemon juice, lavender syrup, egg white). Like the bar's name suggests, Lucky Day Tequila and Mezcal specializes in agave drinks, which you can sip straight up or in a craft cocktail. If you're not a tequila fan, however, fear not. The bar also serves wine, beer, vodka and whiskey. You also won't want to miss out on the house-made tortilla chips and guacamole flights.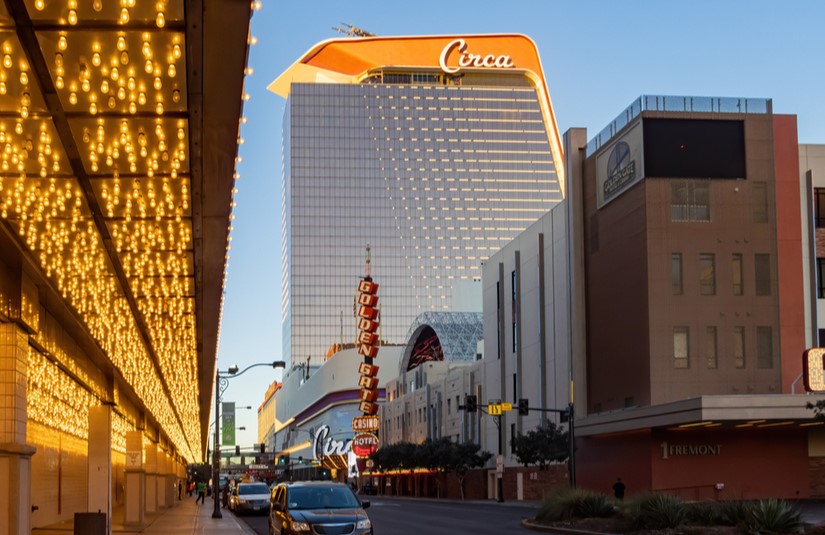 The trendy lounge Legacy Club sits perched on the 60th floor of the adults-only Circa, one of the most high-tech new casinos in Las Vegas. The biggest draw of this popular evening hangout is its killer view. Patrons can choose from 100 whiskies (including the rare Pappy Van Winkle) while taking in the rooftop views of the downtown Las Vegas skyline. The lounge's spacious outdoor terrace and firepit make for a particularly unique way to experience the city's sights and sounds.
In addition to its whiskey selection, Legacy Club serves classic cocktails with a Vegas twist, such as the Nevadan (their version of the Manhattan, which includes a whisky native to Nevada) and the Legacy Club (similar to the Clover Club, but with a prickly pear syrup instead of the traditional raspberry).
Legacy Club also offers a "Sunset Package," which includes reserved seating on the outdoor terrace and a special champagne toast at sun down. Note that Legacy Club has a dress code. Be sure to check the website for details.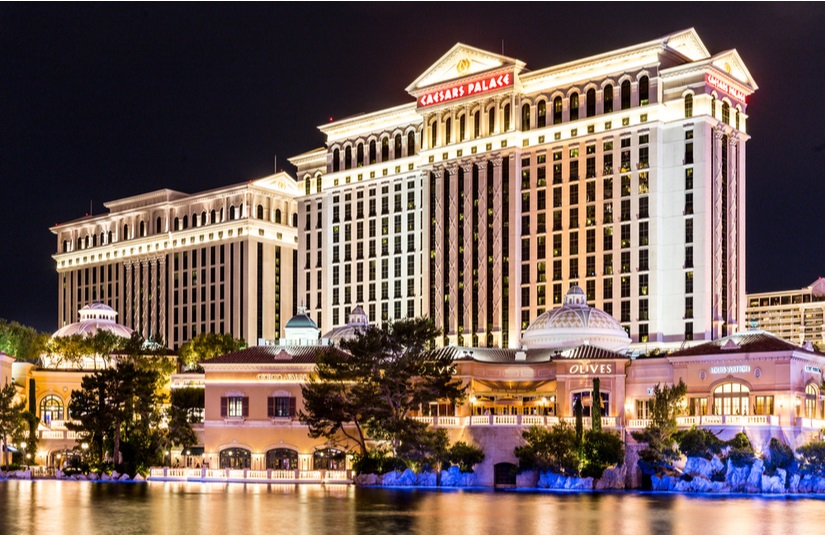 Stadia Bar, this new sports bar at Caesars Palace, offers guests what it has dubbed a "luxe sports viewing experience." And with numerous TVs, high-end whiskies and bourbons and athlete-owned spirits, Stadia Bar seems to be working hard to deliver on that promise.
Everything about Stadia Bar screams "sports"—From the net-like chandeliers to the art to the bar's wood floor (which was made from recycled basketball court flooring). Even Stadia's exterior, which was designed to look and feel like a vintage leather sports helmet, highlights the venue's theme.
Stadia Bar makes for an exciting place to catch any game, but especially football. The bar offers football packages, which patrons can reserve online.
Inside the funky motel-turned-hipster-shopping-and-dining-complex that is Downtown Fergusons is the restaurant and bar Peyote. The food at Peyote, a variety of delicious "Seasonal New American" food, is both fresh and delicious, and the spacious outdoor patio provides a relaxing locale for a late brunch or early evening cocktail. The restaurant features colorful artwork and 200 cactus plants for a "Palm Springs vibe." After dinner, the venue is transformed into a lounge.
Try the two-person "Tea for Two" (white peach puree cold-brewed Earl Grey tea served with vodka or tequila and fresh lemon juice) or the Fremont Fusion (Frey Ranch Nevada bourbon, fresh citrus sour, wild strawberry syrup and pink Himalayan sea salt topped off with Schofferhoffer grapefruit hefeweizen).
5. RISE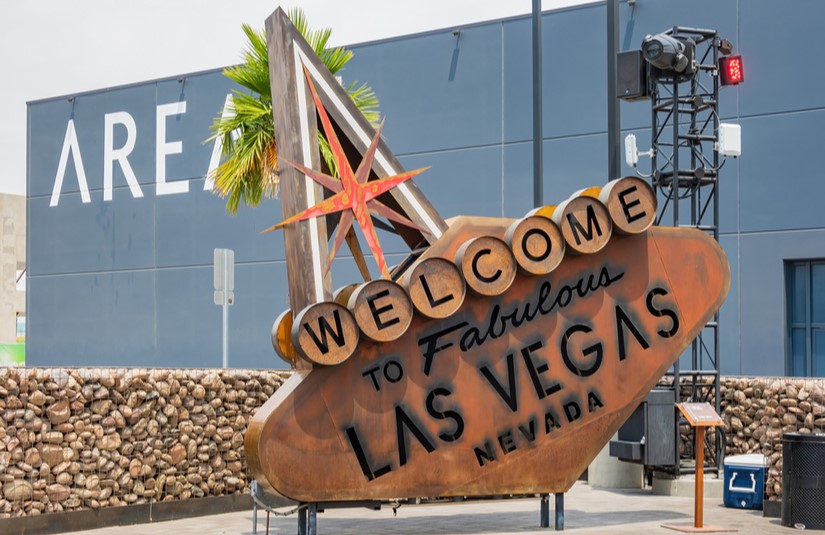 Marketed as an "elevated bar experience" RISE is a unique addition to the Vegas bar scene (it's the first of its kind in the US), though it more closely resembles an amusement park ride than an actual bar.
How it works is this: Patrons order a drink at Oasis (a bar located at the foot of the RISE tower) and then are strapped into a ride that lifts them 131 feet into the air to the top of an observation tower. They can sip their cocktails as they take in 360-degree views of the city before they are lowered to the ground again.
RISE is located inside Area15, which is another new Vegas attraction with a unique concept. It can be difficult to describe Area15, but that is what gives the place its "you've got to see this place" appeal. Area15 is part retail and restaurant warehouse, part virtual reality amusement park and part performance art theatre. It's worth a visit if you're into tech or quirky art or if you're simply looking for something different from the standard Vegas tourist fare.
7. Superfrico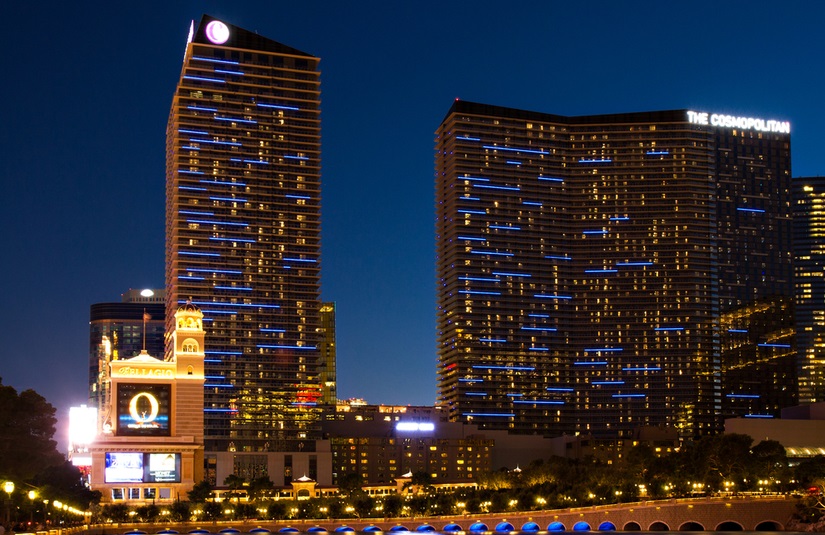 Located in the Cosmopolitan Hotel and Casino inside the space that used to house Rose. Rabbit. Lie is Superfrico, the latest reimagining of what dinner theatre can (and should) be. The space is divided into themed bars, lounges, and dining areas. Performers rotate through as diners enjoy what Superfrico calls "Italian American psychedelic" cuisine.
Marketed as having a "psychedelic edge," Suprico's cocktails feature some unusual ingredients, such as Thai chili, cold-brew coffee, toasted coconut honey and roma tomato water, but the menu is the brainchild of James Beard Award-winning Principal Pourer Leo Robitschek, so you can trust it's delicious.
Superfrico was created by Spiegelworld, the same company who produced the award-winning shows Absinthe, Atomic Saloon Show and Opium.
8. Bar Zazu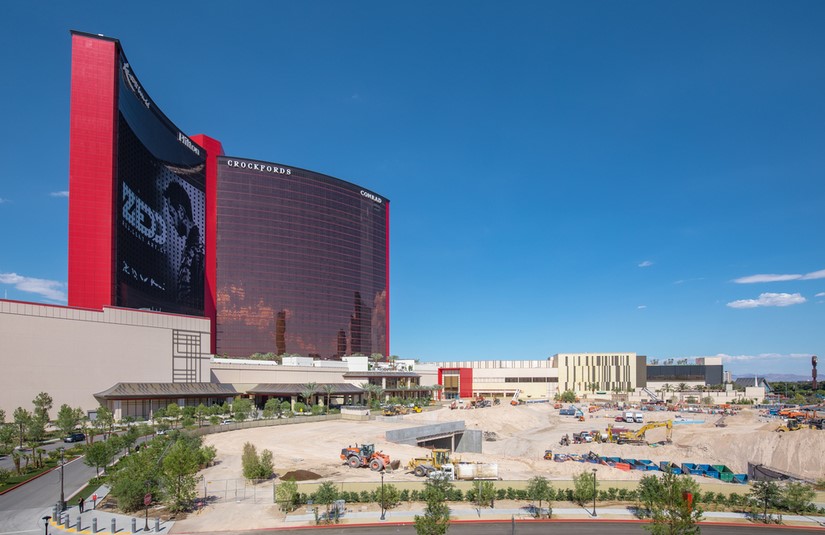 If it's European beer or wine you're after, then Bar Zazu at Resorts World may be your perfect pick. This European café offers wines from around the world as well as beers from several regions in Europe. Bar Zazu also presents a menu designed by James Beard Award semi-finalist Chef Nicole Brisson, which includes hot and cold tapas, cheese plates and pastries. The 140-seat restaurant is a more casual companion venue to its sister restaurant Brezza.
Brezza is a modern Italian restaurant that serves a selection of specialty cocktails from Italy, such as the Traditional Negroni, the Spritzza and the Angelo Azzuro. Brezza is also located in Resorts World, next to Bar Zazu.