As far as milestone birthdays go, nothing quite beats the big 2-1, especially if you're in the US—where the drinking and gambling age is 21 and over. While many young adults start drinking earlier, there's something thrilling about that first "legal" drink (no more fake ID!).
Gambling is another exciting foray into adulthood. Whether it's slots, table games or trying your hand in a poker room, you won't feel like you've hit "real adult status" until you've officially plunked your cash down at a casino and placed a bet with Lady Luck.
And, of course, there's no better place to do so than at the drinking and gambling mecca of the planet—Vegas, baby. Not only is Las Vegas home to thousands of bars and nightclubs, but it also has 144 casinos.
Not all casinos are created equal, of course. Each one caters to a different crowd. Some casinos are quiet and some are raucous. Some attract blue-collar locals while others attract high-rolling jetsetters. If you're looking to enjoy an epic 21st birthday vacation, you'll need to make sure you've picked the right casino for your budget, style, and birthday plans.
Below are six of the best casinos for a memorable 21st birthday celebration.
1. Cosmopolitan of Las Vegas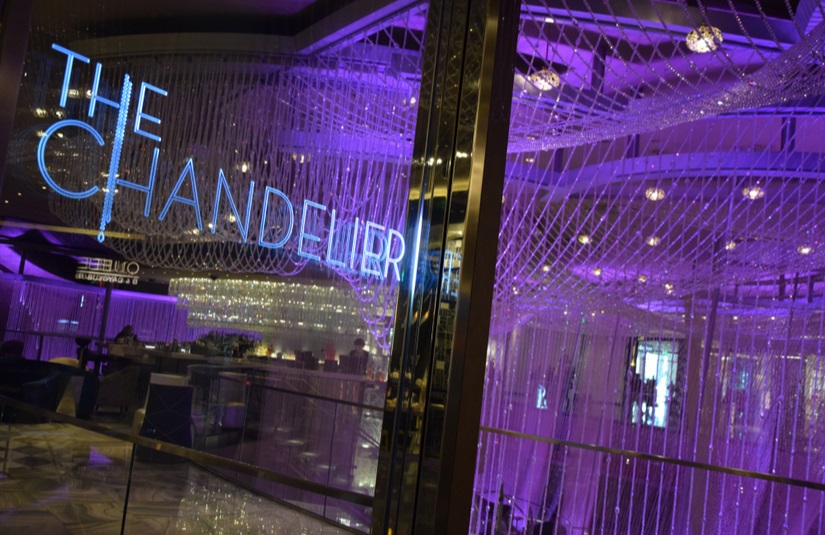 Vegas.com warns visitors that the crowd at the Cosmopolitan "is a little too young and rowdy." While that may scare away some, if you're in Las Vegas for your 21st birthday, young and rowdy is likely just what you're looking for.
The Cosmo is certainly the casino to see and be seen. Its central location and ultra cool bar scene make it a popular pit stop for a pre-or-post-club drink. Two of the most popular bars at the Cosmo include the Chandelier (a three-story lobby bar curtained in millions of beaded crystals) and The Barbershop. The Barbershop is a speakeasy hidden inside an actual working hair salon. Just like with a barbershop, you have to make an appointment ahead of time, but once you arrive, you're escorted through a hidden door at the back of the shop inside a surprisingly spacious lounge and entertainment venue.
After you're done drinking for the evening, you can stave off a hangover by heading over to Secret Pizza—called such because its location is kept (somewhat) secret. If you manage to find it (it's hidden down an unmarked hallway on the casino's third floor), you'll be treated to some delicious, authentic New York-style pizza.
Or if a hotel room party is more your speed, the Cosmo offers some of the best suites on the Strip. Each of the Terrace Suites have a wraparound balcony and many of them offer stunning views of the Bellagio Fountains.
2. Circa Resort and Casino

Circa had its grand opening recently (winter of 2020), making it the first new casino to open in downtown in 40 years. That fact alone has helped catapult it to "it casino" status. Not only is Circa hip and trendy, but it also has a convenient Fremont Street location. Circa is nestled under the Fremont Street Canopy, right next to a stage that holds free nightly concerts. It's also located a short walk away from East Fremont Street—a street brimming with bars, lounges and even a couple of night club and concert venues.
East Fremont is where the locals go to party, and is the ideal place for a pub crawl, because unlike the Strip, all of the bars and eateries are close together, making it easy to walk (or stumble) from bar to bar.
If you're looking for something a little tamer than a pub crawl, however, you can venture over to Circa's popular Legacy Club instead. Open until 2am during the week and 4am on the weekends, the Legacy Club is a rooftop lounge that serves a range of craft cocktails and specialty drinks. Whether you opt to sit near the firepit on the patio or at a table in front of the floor-to-ceiling glass windows, you're in for a treat—The lounge offers stunning, panoramic views of the downtown city skyline.
3. Caesars Palace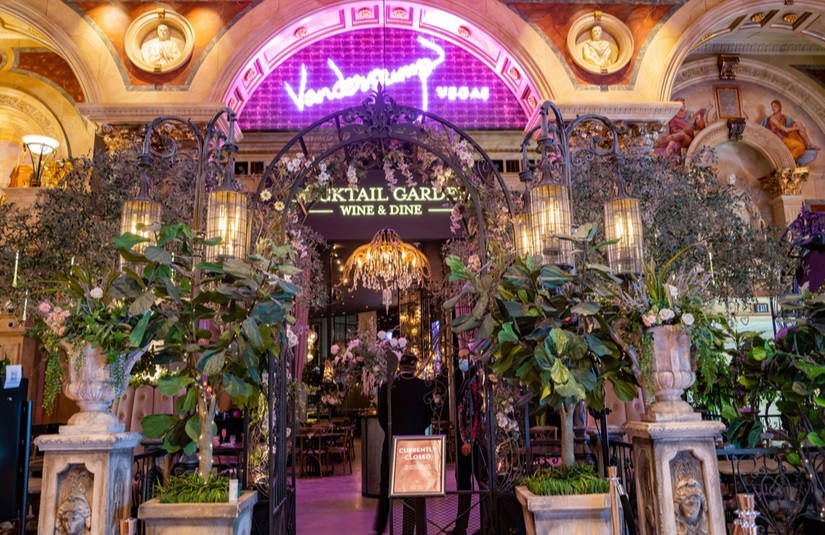 As the OG of casinos on the Strip, Caesars Palace may seem like an obvious choice for a 21st birthday party location, but for good reason. Caesars Palace wasn't just the filming location for the Hangover film for nothing—it has stunning architecture, a sprawling casino and some of the highest-ranking restaurants in the world.
One of the most recent additions to the Caesars bar scene is the trendy Vanderpump Cocktail Garden. Named after Beverly Hills restaurateur and reality show star Lisa Vanderpump, the Vanderpump Cocktail Garden has been a filming location for the Bravo TV shows The Real Housewives of Beverly Hills and Vanderpump Rules. You can enjoy a handcrafted cocktail in the swanky indoor "garden," or cozy up with your friends at the bar. Either way, Vanderpump is an ideal place to go for a pre-birthday appetizer or afternoon cocktail.
Caesars Palace also has a spectacular pool (or rather, pools—there are seven of them and they're massive). You can opt to rent a cabana or simply sunbathe next to the fountains. The "pool oasis," as its called, makes for a choice gathering point during the day, as you're likely to meet many other bleary-eyed party goers napping away a hangover or sweating out last night's tequila shots.
4. Flamingo Hotel and Casino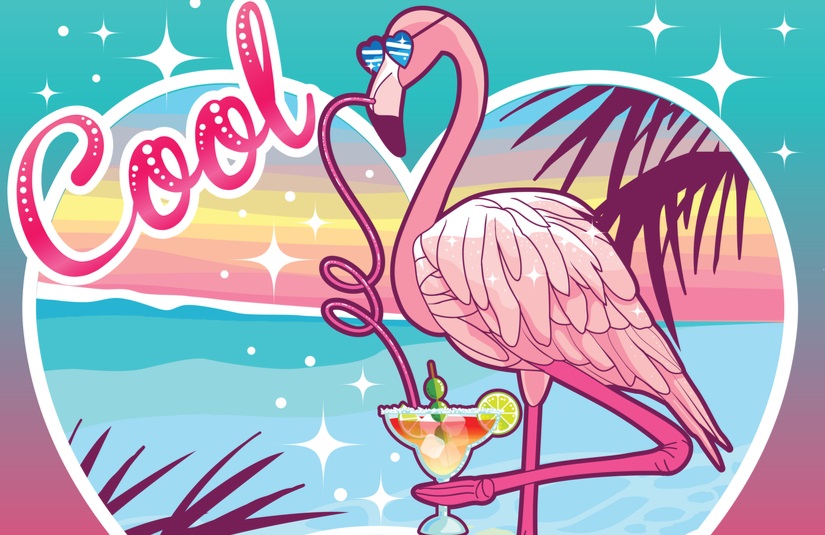 The Flamingo is a great pick for those looking for a centrally located casino that won't break the bank. The Flamingo is one of the few Strip casinos that offers both affordable rooms and a "in the middle of the action" location. This casino resort is situated across from Caesars Palace and The Bellagio and adjacent to a myriad of entertainment options, including, a zipline, The Brooklyn Bowl (a bowling alley and concert venue), The High Roller Ferris Wheel and the Linq Promenade (a dining and shopping plaza).
The Flamingo is usually packed with a young, college-aged crowd, which helps create an excited "anything goes" atmosphere. This is likely thanks to the 50 cent beers and the beer pong games at the popular Bird Bar as well as the resort's tropical-themed pool and dayclub. The Flamingo pool is easily of the most popular pools in all of Vegas.
Bonus: Because the hotel regularly caters to a younger demographic, your group can get a little rowdy without attracting attention from security.
5. Red Rock Casino Resort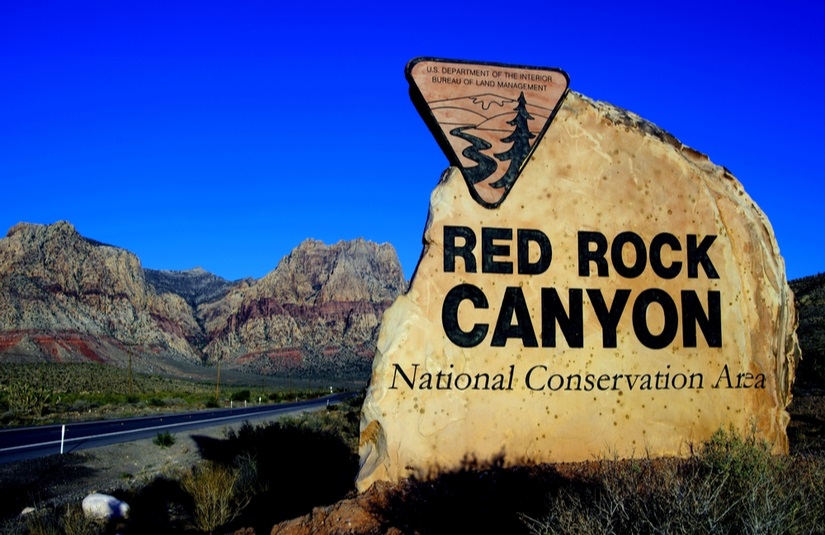 Red Rock Casino (or "Red Rock" for short) may only be 20 minutes away from the Strip, but it's likely to feel much further. This is because it is located in the quiet, affluent community of Summerlin. While the suburbs may not seem like the best location for a 21st birthday, hear us out. Red Rock was named after the picturesque ruby-red mountain range that lays just behind it, which makes for a gorgeous birthday selfie backdrop, especially at sunset. If you enjoy hiking, or are just looking to work off a hangover, the world famous Red Rock Conservation Area is just a few-minute drive away. It has some of the best hiking and rock climbing trails in the country and the views are stunning.
Unlike many of the casinos on the Strip, Red Rock is popular with Las Vegas locals. So if you're looking to mingle with people with the insider scoop on Sin City, Red Rock is the place to go. Be sure to visit Lucky Bar or Crimson, as those two bars are particularly popular. The upscale steakhouse T-Bones Chophouse is a great place to start the evening—as it not only has delicious food but it also offers 130 beers on tap.
While you'll find plenty to do in the casino (there are 3,000 slots and 60 table games), the 800-room property also offers a range of other entertainment options as well, including a movie theatre, bowling alley, swimming pool, and evening concerts. Across the street is the sprawling "Downtown Summerlin"—a massive outdoor shopping and restaurant plaza.
6. Artisan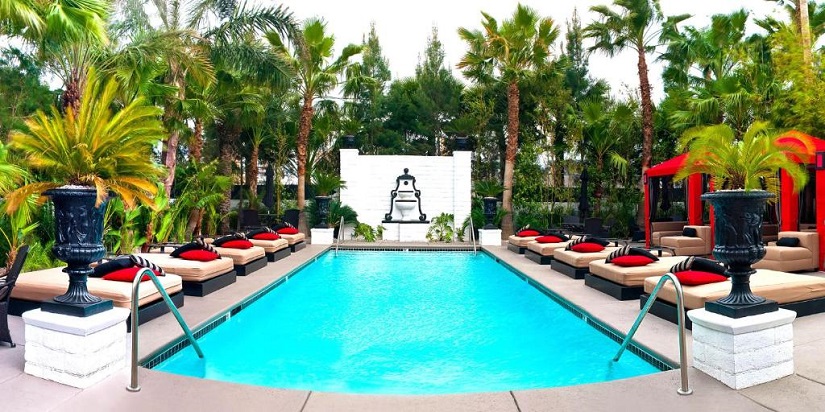 Though not a casino, Artisan deserves a mention because it is one of the more unique boutique hotels in Southern Nevada. The interior of The Artisan more closely resembles a gothic castle than anything you'd find in Las Vegas (think oil paintings, Roman statues, giant bookcases and plush red and leather seating).
But what makes this an interesting choice for a 21st birthday bash is twofold: One, the hotel has a risqué reputation, thanks in part to its topless pools and the many adult-themed events the hotel hosts. This is ideal if you're looking to mark your entry into adulthood at a hotel that's a little more PG-13 than some of the more family-friendly resorts that are found on the Strip. Two, the hotel's proximity to many of the city's gentlemen clubs makes it a popular afterhours hangout (especially on the patio where you can find a DJ spinning until the early morning hours).
The hotel is small—only 64 rooms—and doesn't offer much in the way of dining options. But the hotel offers a free valet service and all of the rooms are surprisingly affordable. In fact you can rent the entire hotel for the night for just $8,500.