Las Vegas has gone through a lot of changes over the last 20 years. And while there's a lot to love about "New Vegas"—such as the stylish casinos and revitalized downtown area—the city's sky-high prices aren't one of them. Long gone are the days of the dollar shrimp cocktails and bargain all-you-can eat buffets. In fact, budgeting websites recommend planning to spend an average of $255 a day per person on a trip to Las Vegas (and that's not counting the money you'll need for gambling, drinks and entertainment).
But if you're planning a trip to Sin City and you're on a budget, fear not. There are still good deals to be had if you know where to look. Below are eight fun Vegas activities that won't break the bank, organized by neighborhood.
Best Budget-Friendly Things to Do Downtown:
1. Fremont Street
Cost: Free

If it's been a few years since you've visited the Fremont Street Experience, you may want to plan another trip. Fremont Street—and much of downtown Las Vegas—has undergone a major revitalization. The famous movie screen canopy that hangs over Fremont Street got a $32 million makeover in 2019 and is now seven times brighter and has four times the resolution than the original. It is one of the largest screens in the world and plays music videos and a light show 24 hours a day.
Located underneath the canopy are three stages that regularly host DJs and musical acts, including popular 80s and 90s cover bands. All of the concerts are free and if you're lucky, you may catch a headlining act. Good Charlotte, Billy Ray Cyrus and Nelly are just three famous performers who have played on the Fremont Street stage in recent years.  
If you walk East of the Fremont Street Experience, you'll run into Fremont East, which is a stretch of the neighborhood best known for its bars and lounges. While drinks at these bars aren't cheap, they're less expensive than what's typically served on the Strip. They also have some great happy hour deals.
2. Container Park
Cost: Free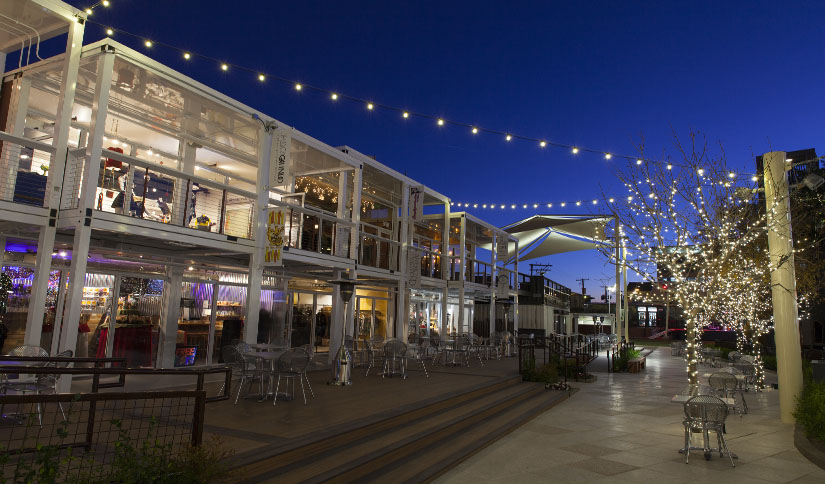 Also situated on Fremont Street is Container Park, which is exactly what it sounds like: a shopping and restaurant plaza and park made entirely out of upcycled shipping containers. Located in the center of Container Park is a treehouse fort and playground, which is fun for the kiddos (or the occasional intoxicated adult). Surrounding it are large plastic containers that have been transformed into bars, restaurants and tiny shops. There's no cost to window shop or play in the playground, and food and drinks are reasonably priced. If you go on the weekend, you're likely to catch a band performing in front of the small lawn area. Container Park also regularly hosts events, such as movie nights and wine tastings. Visit their website for details.
3. The Sigma Derby at the D Las Vegas Hotel and Casino
Cost: $.25 +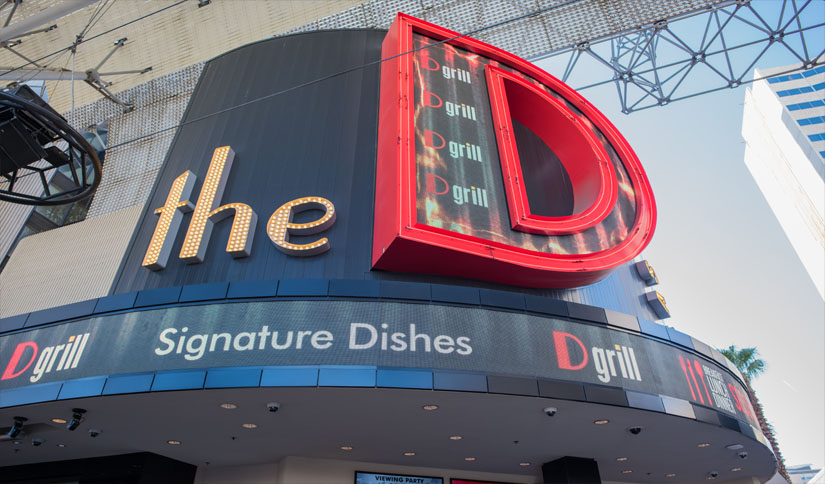 A decade ago, downtown casinos attracted mostly an older crowd. In fact, it wasn't uncommon to see rows of white-haired grandmas sitting with buckets of change in front of the slots. But these days the downtown Las Vegas casinos have become popular with young people as well, thanks in part to the area's new bars and hipster restaurants. Several of the older properties have been replaced with boutique-like casinos aimed at attracting a more diverse crowd. One such casino is the D Las Vegas Hotel and Casino, which was recently remodeled to include several new sports bars. The D also has The Sigma Derby, which is a vintage horse-betting machine that has become popular with young people who love the game's old-school charm. The Sigma Derby is 34 years old and is the only one of its kind still in rotation in Las Vegas. For just a quarter, players can bet on one of five mechanical horses that race around a small track.
Part of the game's appeal is the fact that unlike many of the penny, nickel or quarter machines in casinos in Las Vegas, the Sigma Derby still actually takes change. You'll need a bucket of quarters to play, which you can get at one of the bar's nearby.
4. Happy Hour at Downtown Cocktail Room
Cost: $6-$7 hand-crafted cocktails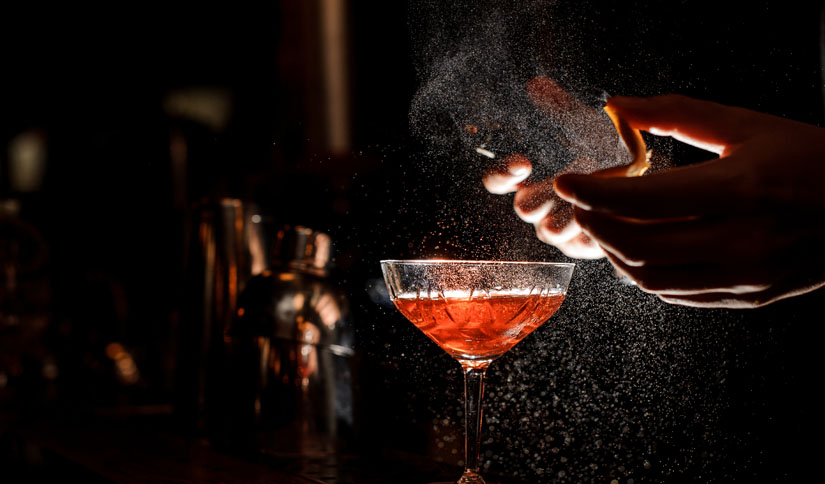 The Downtown Cocktail Room may not look like much from the outside (a-nondescript gray building with an unmarked door), but inside you'll find a low-lit, swanky lounge that is as stylish as any you'd find on the Strip. With the leather furniture, red walls and cozy space, the lounge feels more like a hip downtown bar you'd find in New York or San Francisco, which, in a way, is part of the appeal. It has a very un-Vegas vibe.
While the bar is a popular late-night hangout, Happy Hour is when you'll find the best deals. Tuesday through Saturday between 5pm and 7pm, the bar offers "halfy hour," when everything on the menu is 50% off. This includes their wide selection of hand-crafted, high-end cocktails as well as beer and wine (cocktails start at $6, wine is $5 and beer is as low as $2).
Best Budget-Friendly Things to Do on the Strip:
1. $0.50 Cent Beers at Bird Bar at the Flamingo Las Vegas Hotel and Casino
Cost: $.25 +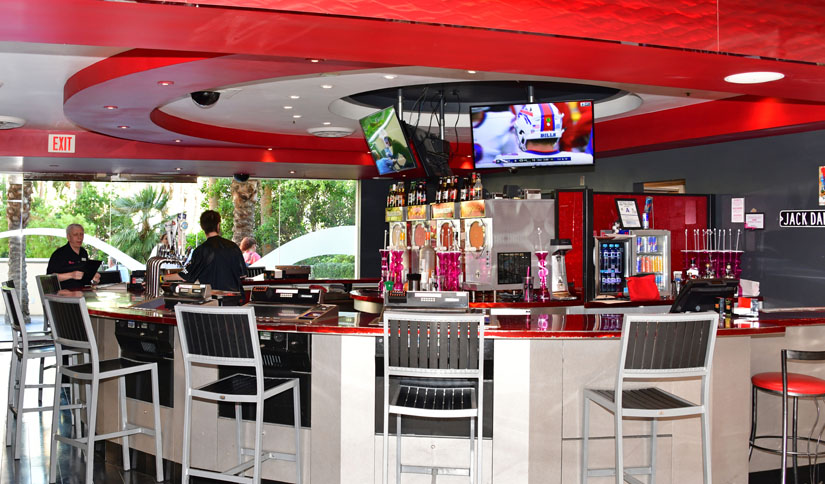 The Bird Bar is a recent and quirky addition to the Flamingo Las Vegas Hotel and Casino. You'll recognize the bar by the colorful bird cages that hang from the ceiling as well as the beer pong tables that line the sidelines. Perhaps the bar's best feature is its convenient location—it's situated right on the Strip. Whether you're playing beer pong, watching a sports game at the bar or sunning outside on the patio, you'll have a front-row view of all of the action happening on Las Vegas Boulevard. It's a great place to go to people watch. It also has a bargain Happy Hour.

At the time of writing, the Bird Bar offers 50 cent beers daily between 5 and 6pm, making it one of the best deals on the Strip for beer drinkers.
2. Bellagio Conservatory and Botanical Gardens
Cost: Free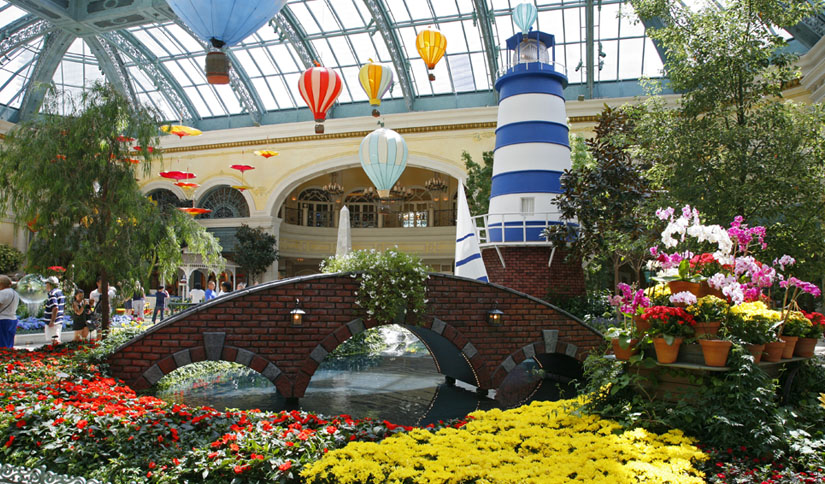 To call this attraction at the Bellagio Las Vegas a "botanical garden" is selling it short, as it's less a garden and more a flower sculpture art exhibit. Thousands of fresh flowers and potted plants are used to create massive works of art, many of which sway and rotate. The flower sculptures are maintained by a 120-person horticulture staff and are replaced several times a year, when the theme of the garden changes (the themes revolve around the seasons and holidays). The conservatory also features a 50-foot-tall glass ceiling as well as trees, gazebos, bridges, ponds and a water feature.
Unlike botanical gardens in other popular tourist cities, this one is free and open to the public 24 hours a day.
3. Live music at Casino Lounges
Cost: Free (or the cost of a drink)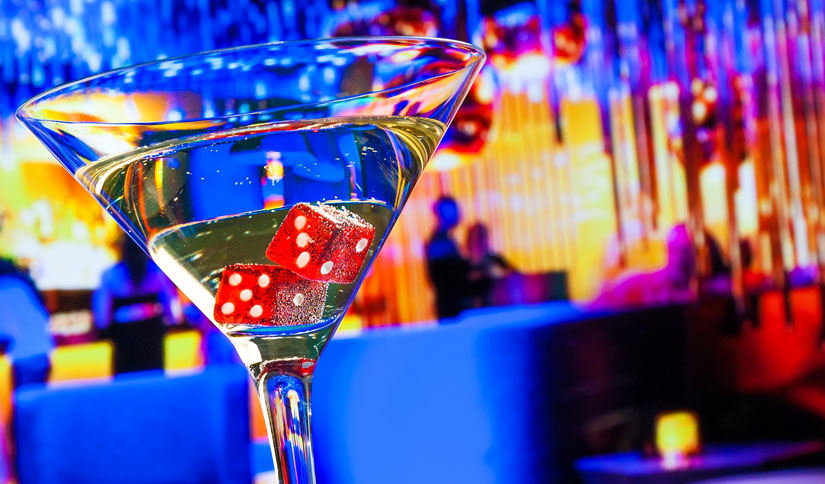 One of the most unique things about Las Vegas is the free entertainment. In order to draw the tourist crowds, many of the casino's lounges offer free live music—and we're not talking cheesy Elvis impersonators either. For the price of a soda or beer, you can enjoy some of the world's most talented jazz, blues or rock performers or a top-tier cover band. Some of the best ones include the R&B bands that regularly perform at the Golden Nugget and the Le Cabaret Lounge at Paris Las Vegas as well as the jazz band at Skybar at the Waldorf Astoria. Several of the casinos—including Harrah's, New York, New York and Paris—have piano bars that showcase talented dueling piano players nearly every night of the week. None of these bars charge a cover but some do require a one or two drink minimum.
Best Budget-Friendly Things to Do Off the Strip
Hiking at Calico Basin
Cost: Free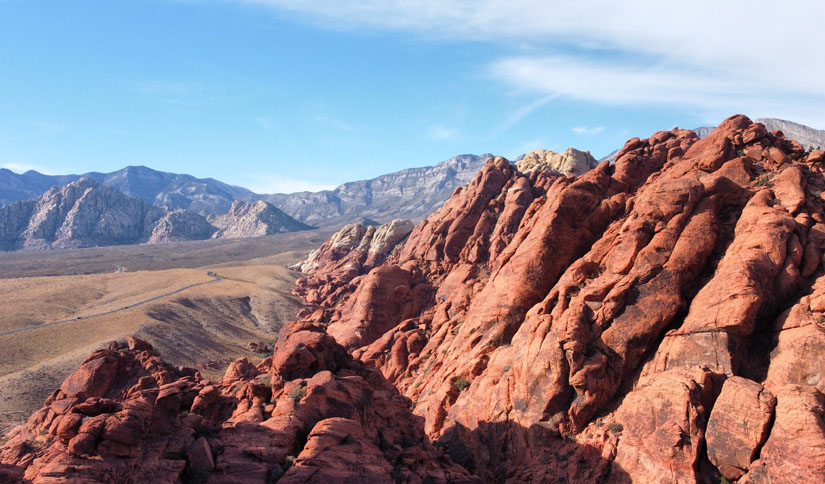 Calico Basin is part of the famous and beautiful Red Rock Canyon and is located on the edge of the city, just a 30-minute drive from the Strip. Red Rock Canyon National Conservation Area (or "Red Rock" for short) is a popular hiking destination for both Vegas visitors and locals alike, especially at sunset when the red rocks and sandstone cliffs glow like embers in a ruby-red fire. But while the conservation area charges an entrance fee, Calico Basin is completely free. Calico Basin is just as picturesque as elsewhere in the canyon and includes free parking, restrooms and picnic tables. While it's a popular spot for family photo shoots, its not as well known with tourists, making it one of the better kept secrets in Las Vegas. Take a drive there to go hiking or to simply stand at the foot of the Spring Mountain Range and gawk at the pretty desert scenery.
Other inexpensive off-the-Strip activities include:
The Pinball Hall of Fame—Play over 200 vintage pinball games for just 25 cents to 50 cents per game. There is no entrance fee.
Drive-in movie theatre—Experience a nostalgic slice of Americana at the city's drive-in movie theatre, one of only about 300 left in the United States. Admission is $8 per person and this includes two movies. Every Tuesday, admission is reduced to just $5.50 per person.
Springs Preserve—While the ticket price isn't cheap—nearly $20 per adult—that single fee will get you entrance into a botanical garden and several exhibits and museums, including the excellent Nevada State Museum.