To become a croupier in the UK you idealy need to have at least 5 GCSEs including maths and a friendly personality. Excellent customer service skills are a must as well as being able to perform quick maths calculations. You can find vacancies online (at sites like indeed) or in newspapers and in most cases training is given out by the casinos if they think you are a good fit. Let's take a look in a bit more detail.
When we consider casinos, we usually have a prime focus on the games in operation. Slots, Blackjack, Roulette, Poker, Craps, and so on. However, it is not so often that we think about the people who are actually providing the gaming experience at the casino tables. The croupiers work long hours and provide entertainment to the players entering into the establishments. Has it ever occurred to you how these people actually get their job as a croupier?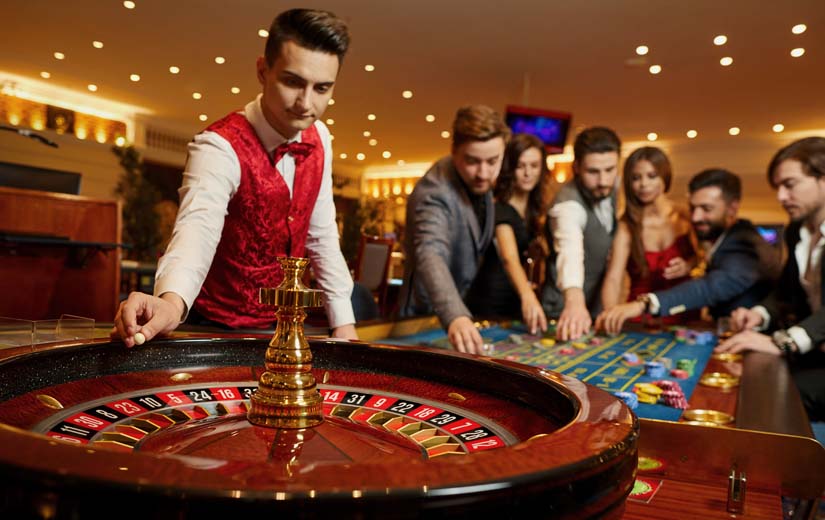 Well, maybe you are now thinking about it as a potential career for yourself? Whatever the case may be, it is something that not many of us really consider one way or the other. However, there is a process that croupiers must go through prior to being accepted and allowed on to the casino floor. It isn't specifically a route of applying for a job and then being trained up within the casino to learn about the game(s) and how to proceed with gameplay. There is actually a lot more to it.
The Role of the Croupier and Qualifications
The croupier is pretty much the central hub of game activity when it comes to the tables within a casino. Whether they're dealing out cards in blackjack or three-card poker or spinning the ball into the roulette wheel, they are central to a casino running properly. Obviously, you need to be technically competent as a croupier and be fully aware of the rules surrounding the game that you are in control of, too.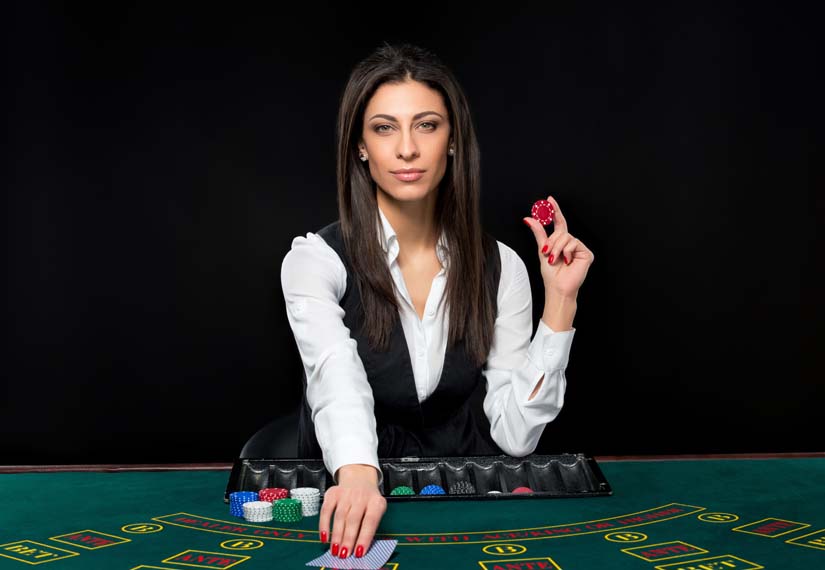 If it is something that you have had no experience of before, then there is definitely a lot to learn. A croupier will be expected to get to grips with the basics of the casino and the games in a swift amount of time as well. Alongside those skills, you need to master the art of conversation and customer service. A friendly croupier is much more approachable than those who are grumpy or unsociable.
Despite the fact that croupiers tend to do most of their training on the job, it is likely that new recruits will be given a combination of both practical and technical training to cover. No formal qualifications are needed for becoming a croupier, although casinos are quite picky with regard to the type of person that they hire for the job. You need to be highly alert and very good with numbers. In-the-moment calculations are required, so it is helpful if you are able to demonstrate some sort of aptitude in this area. Most casino employers will look for a minimum of 3-5 GCSEs, including both English and maths.
Dealer School and Other Courses
Extensive training will likely be needed for anyone looking to become a croupier. Different casinos will, of course, require different types of training. Dealer schools or vocational training will likely be provided to you, with gaming programs and training running for around six weeks. Student dealers get to learn everything in relation to the casino and the aspect of the trade. The courses provide full lessons in how to play casino games, such as roulette, poker, blackjack and so on.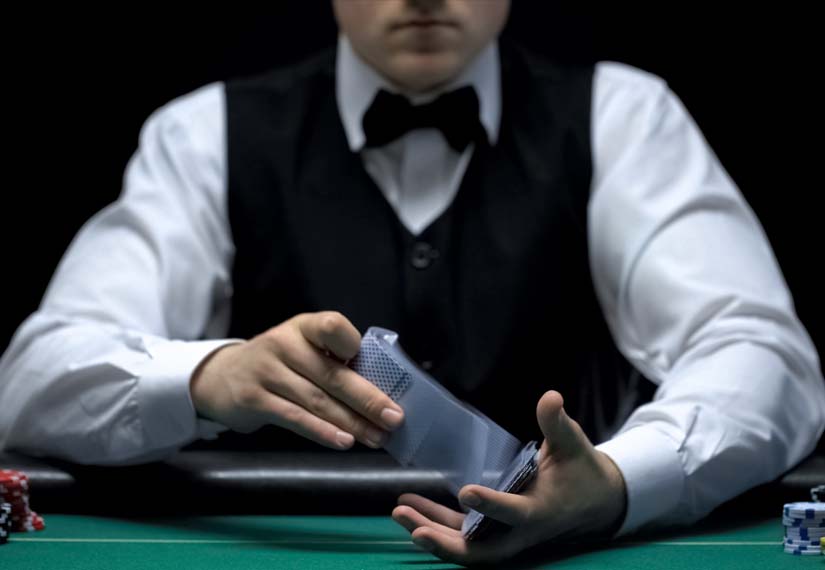 Anyone attending dealer school will also learn about the regulation and the local laws surrounding gambling. In some cases, it is necessary for you to have undergone this training and passed all necessary tests before you proceed with applying for a job as a croupier at a casino establishment. These courses are available both online and at physical locations, and you will receive proof of completing the course once it is over.
Typical Working Hours and General Salary of a Croupier
It is not uncommon for anyone starting a new job to wonder what sort of salary they will be on. It is the same for croupiers, and not many people can really say they are in-the-know over what type of salary a croupier receives. Casino jobs are quite well-paid in the UK, with attractive benefits packages also being part of the job. The average salary of an entry-level game dealer is about £17,000 per year, although it can rise by several thousand within a couple of years as you get more into your stride.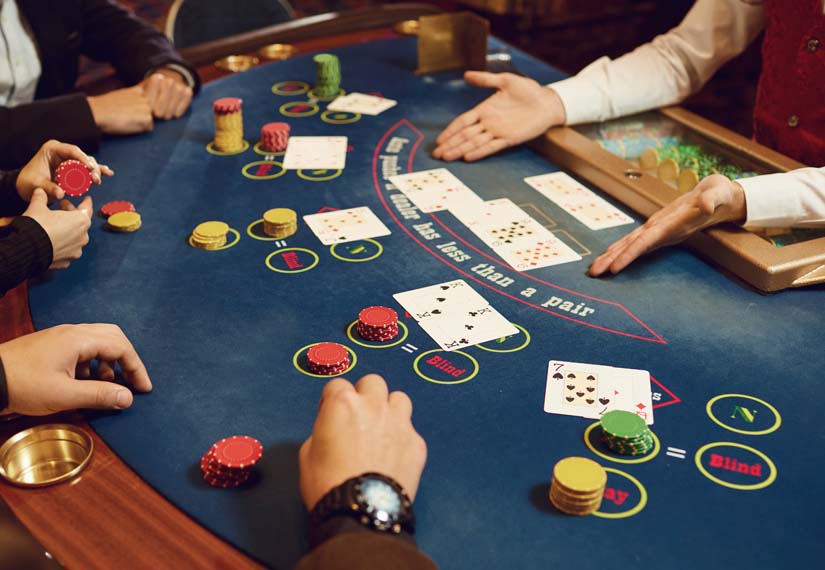 Tips are also a legal way of obtaining extra cash in the United Kingdom. Players can outrightly tip dealers whenever they want, resulting in some croupiers being on the receiving end of an extra £4 – £500 per month if they are lucky.
It is also the case that some live dealer casino croupiers get to move into other areas, such as becoming a dealer inspector within five years. It is necessary to show your skills and aptitude in your role for this become a possibility, but you need not solely focus on being a croupier for the rest of your life. Casinos do offer places to go with your career.
Almost all casinos operate on a 24-7 basis, and the likelihood is that this will result in you controlling games at any time. Therefore, unless you are willing to work evening and night shifts at a casino, this likely is not the job for you.
Other Possible Promotions
From humble beginnings as a casino croupier, you can also look forward to experiencing a number of career advancement opportunities, too. Other than the aforementioned dealer inspector, a pit boss is also a potential ascension up the ladder, while a casino manager role is also something that you can aim for, too.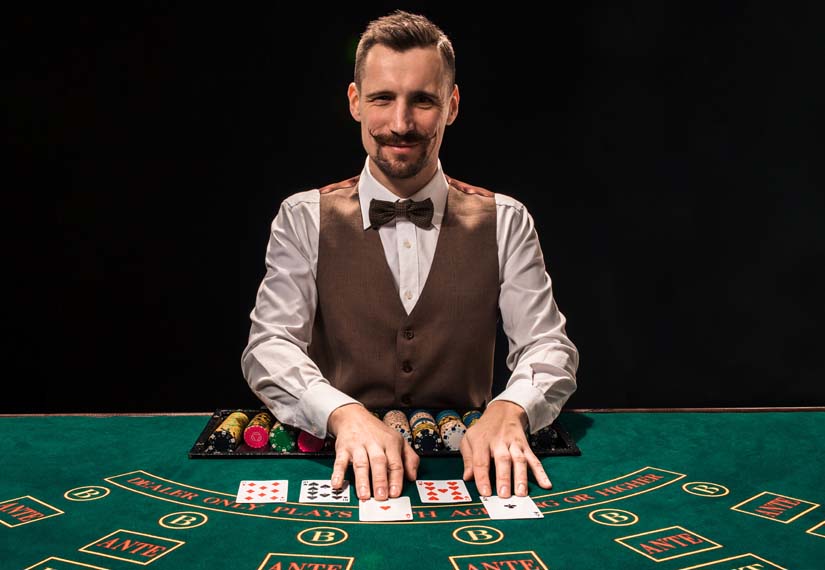 As it happens though, even being a croupier is not really something that can be considered as an entry level role. You can really experience what the casino has to offer and then progress from your position as a dealer into one of several areas. If you put in the right performance as a croupier, then it is likely that more promotions will become available to you. Operating as a croupier can be a fun job in itself, so you do not actually have to go anywhere with it if you are satisfied with that role.
The prime thing to remember about working in a casino this way is that if you put in the effort, you will be rewarded. It makes the training and learning all worth it when you are receiving tips from players and positive remarks from those higher up.
How much can a croupier earn in the UK?
Starting salary is around £17,000, although this can increase with experience and tips
What qualifications do I need to become a croupier?
There is no set or formal entry requirements, however, candidates with GCSEs 9 – 4 (A*- C) with maths included is benefical.
Do I need work experience prior to becoming a croupier?
Having work experience in a customer face role would be advantagious, however, work experience is not always required.