The Highest RTP Slots are:
1) Mega Joker:
Mega Joker is the fruit machine slot that just keeps on giving. This game looks exactly like those arcade style fruit machines you've no doubt played countless times in casinos, pubs and elsewhere. A creation of NetEnt, one of the most respected slots games developers in the world, Mega Joker posts an RTP of an almost unbelievable 99.00% – that's right, only a 1% house edge. Players around the world flock to this slot for that reason alone. This high volatility slot offers up a tasty max win of £30,000 too, so despite the name, it's definitely no joke.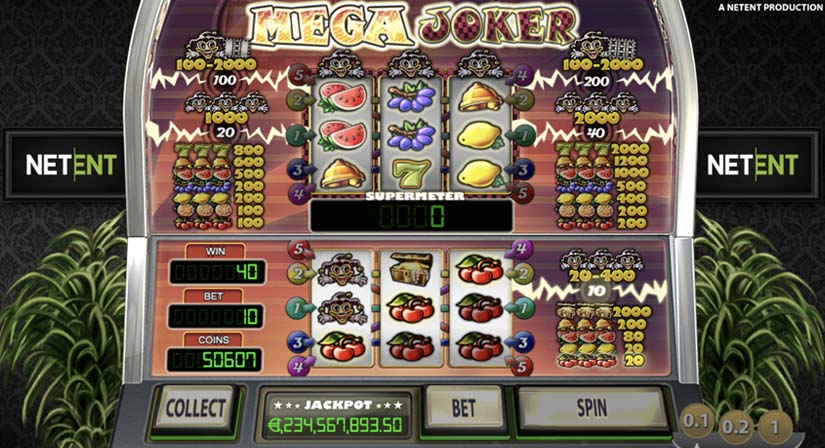 2) Steam Tower:
At 97.04%, Steam Tower is still one of the highest RTP games in the world. The house edge of under 3% is the envy of the majority of other slots, and one of the main reasons this game has grown to become so popular. Of course, it also helps that the game itself is incredibly engaging, with the unique tower levels structure, and stunning graphics and bonuses courtesy of the developers at NetEnt. Part of a new generation of slots that raises the bar for the entire industry, Steam Tower has the clout to back it up in terms of the prizes on offer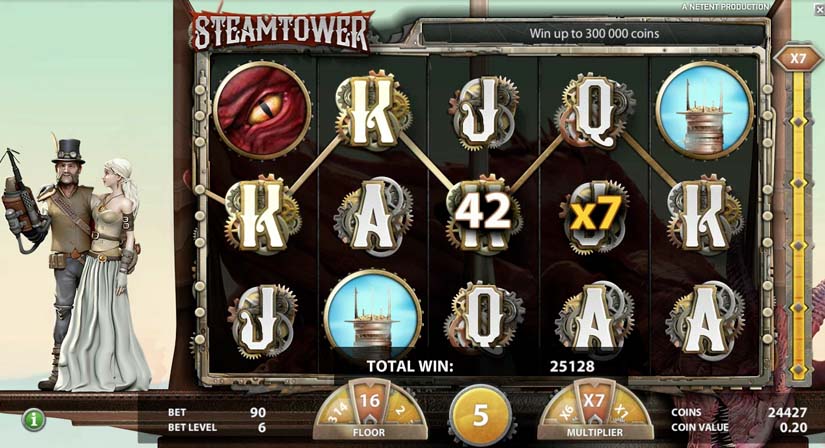 3) Jack Hammer 2:
Another NetEnt slot, Jack Hammer 2 builds on the successful original to offer up a big money game. Take on the Evil Dr. Wuten on your way to big prizes in this 97.00% slot. Again don't be fooled into thinking this is a common offering – 97.00% is vastly higher than the majority of other slots out there, so you're in for a good deal here. With a max jackpot standing at £750,000 and some hugely lucrative bonus features, this is another high RTP slot you definitely don't want to miss.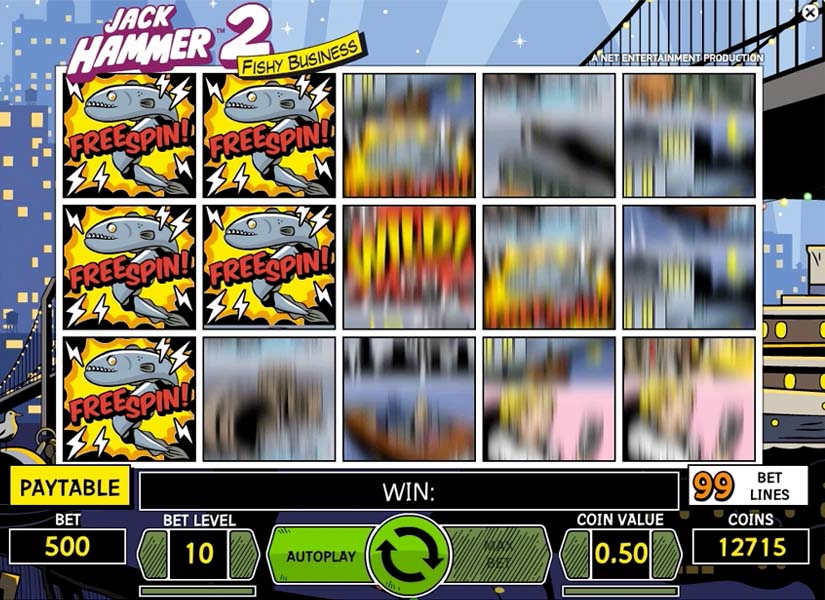 Introduction about RTP
In a world of thousands upon thousands of different slots games, it can be easy to find yourself bamboozled by the sheer range of choice on offer. There are slots titles for every conceivable genre, and even some you could never dream up. There are those with progressive jackpots, fancy bonus rounds and other bells and whistles. Then there are those that look more like your classic fruit machines. But in reality, not all slots are as good as each other, and there are some games that offer significantly better chances of winning.

Naturally, you won't want to spend too much time playing games at the lower end of the payout scale. Unless you're just looking for a way to pass the hours, you want to focus on the games which present the best opportunities for winning money. That means games with the lowest house edge, and the biggest possible jackpots, the best possible bonuses and other variables. But how can you compare different games at a glance?

The most straightforward way to achieve this is by looking at the return to player percentage or the RTP. But what is it, why should you care, and which are the slots with the highest RTP?
What Is RTP?
RTP is the percentage of a game's takings paid back to players as prizes. This is pre-set with each slots game you play, and it's the way games developers and casinos build in their margin. Once the RTP is set, the outcomes are determined by the random number generator. But the game will not pay beyond its RTP over the long-term, so it's worth comparing this number to establish the house edge.

Think of it this way – would you rather play a game with a house edge of 1%, or 5%? At 1%, the game keeps £1 in every £100 that is played through the slot, whereas at 5%, the game keeps £5. This means that over time, players in total will lose £1 in every £100 at 1%, or £5 in every £100 at 5%. It doesn't take a maths genius to work out that the lower house edge is better.

Note that it's still possible to win big on a game with a higher house edge, where you are theoretically at a greater disadvantage. It is false to think that a house edge means you can't possibly win – you can, it's just that the net result of all players in general will be negative. Casinos cannot lose money on slots, so it's up to you to give yourself the best chance of winning from the information available to you.
Pros and Cons of High RTP Slots
Generally, we say the higher the RTP, the better. Anything beyond 95.00% is good value for players, but you can find some games that extend up as high as 97.00% and beyond in some rare cases.

The main advantage here is that you are competing against a slimmer house edge with every higher point in RTP. This means you should theoretically win more money over the longer term, even if results for the game as a whole trend towards players losing money. The RTP is expressed as a percentage, and this information is quoted for every slot game so you can compare on a like for like basis – if one game offers 94% and another offers 96%, 96% will be the better option in terms of RTP.

There are downsides to being exclusively focused on RTP. For example, sometimes lower RTP games are low because they offer huge progressive jackpots, which run into the millions. You better believe you won't care about the RTP if you win one of these jackpots. By contrast, higher RTP games seldom offer the same level of prizes, so it's often a case of assessing your appetite for risk. Lower RTP games are riskier, but this can sometimes be worth it if the prizes on offer are larger.

Similarly, RTP masks volatility, another key element of any slots proposition. Low volatility slots pay steady, dependable wins. High volatility slots swing violently from hot streaks to dry spells, and again, this is an issue of weighing up risk and deciding what best suits your game.